Caravan Sales North Wales are Booming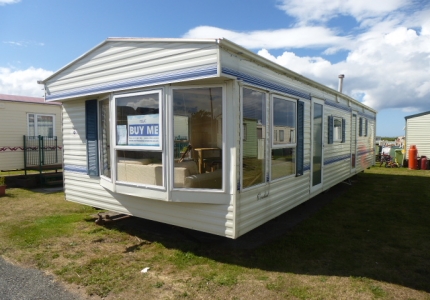 Recent research has revealed that overseas holiday home purchase has decreased by an awe inspiring 80 percent whereas, UK holiday lodge and static caravan sales have increased dramatically by 56 percent.  It seems that the British love affair with holiday investment property in the Spanish Costas, and in other traditional international resorts, has diminished in favour of 'staycations' Second only to Cornwall  caravan sales North Wales are positively booming.
Glamping, camping and other UK holidays are also rising in popularity and North Wales is a top destination for people wanting to explore and enjoy the wonderful things the area has to offer. So why is this?
Convenience scores high for caravan owners
UK Caravan owners cited cost, nearness to their main residence, reduced travelling time and less inconvenience as their main reasons for looking into caravan sales North Wales and Cornwall being favourite choices.
They also felt good about contributing to the local economy and keeping small businesses alive in and around caravan holiday parks.
Another consideration was the convenience of being able to take a break more frequently, having a place that they could easily access for short breaks throughout the year.  People feel that investment abroad is more expensive considering the limited use they have of their holiday homes. 17 percent of holiday home owners had purchased luxury lodges and 42 percent static caravans in North Wales. The area is easily accessible with excellent transport links from anywhere in the UK.
Buying an outstanding holiday home in a beautiful place
There are many beautiful areas in the UK where people can go to relax and enjoy stunning scenery and North Wales has this in abundance. Whether it's on the coast or further inland there is always something to admire in this area of outstanding natural beauty.
For the more adventurous there are adrenalin inducing activities on the water, up mountains and in caves that are not for the feint hearted. There is something for everyone to do in North Wales.
Artists are entranced with the landscape and writer inspired to pen best-selling novels just spending time in the peace and tranquillity of it all.
Caravan sales North Wales
If 2016 is going to be your year for purchasing a holiday home check out our caravan sales North Wales inventory. At North Wales Caravans we hold a large stock or static caravans and lodges at affordable prices. If you are in the area let's have a coffee and informal chat about your requirements.