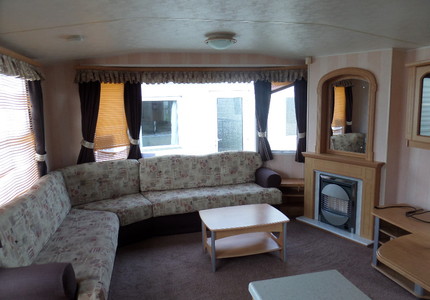 As long established caravan dealers, North Wales Caravans always have great deals on static homes for sale.
Check out our best buys at the moment.  There is something to suit any budget and finance packages are available, subject to status.
Atlas Florida 2004
This is a spacious Atlas Florida used static caravan for sale with 3 bedrooms.  Ideal for families it will sleep up to 8 people. Included in the price of £16,500 are site fees for 2017, siting and connection, steps and handrails.  For more information click on Atlas Florida and check out the video below:
Delta Nordstar 2002
As static homes for sale go, this is a fabulous caravan. It's light and airy with 2 bedrooms. This attractive model will sleep up to 6 people. Located on Ty Gwyn Holiday Park on the North Wales coast near Abergele, it's in a perfect setting for relaxation or full adventure holidays.  Priced at £14,500 including 2017 site fees included, this static home is a real bargain.  For more details click on Delta Nordstar and watch the video below:
Willerby Salisbury (2006)
One of the best static homes for sale that we have in stock, this model is truly stunning. Manufactured in 2006, it has 2 bedrooms but will sleep six people comfortably.  At £18,500 this is a lot of caravan for a very reasonable price. 2017 site fees are included in the price too!
For more information click on Willerby Salisbury and check out this video:
More on static homes for sale
These are just 3 of our best buy holiday homes. You can find many more on the North Wales Caravans website. All our static caravans and lodges have finance packages available subject to status. On each individual sale page you will find an example projection of what the finance will cost.
If you would like extras added to your chosen caravan, ask us about central heating, air conditioning, domestic appliance and indeed anything else you can think of.
We can also offer a choice of holiday parks on which to site your holiday home.  If you would like to take a tour of them, call us to arrange it.  We will be happy to show you around.  Should you be in North Wales and passing, call in for a coffee and informal chat.