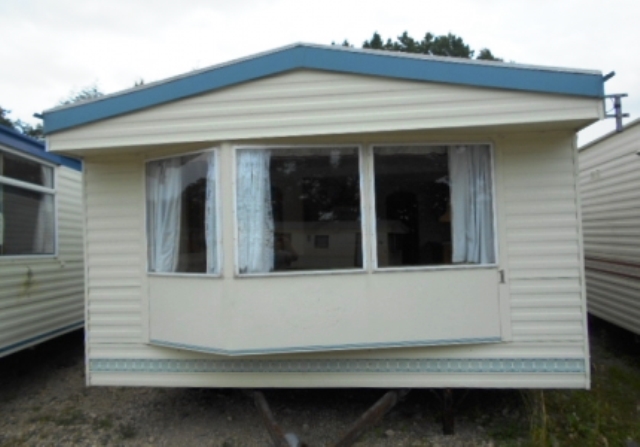 Now the season is well underway North Wales Caravans want to ensure that you have a great time, but also to stay safe in your Static Caravan.
Here are a few things you need to remember and to check:
Acquaint yourself with the Caravan Park's Emergency policies and check the location of your nearest Fire Assembly Point. Site Reception will be able to provide this information for you.
Fire in your caravan
Prevention is better than a cure. Should a small fire break out in your caravan the following safety devices should be close to hand to aid the situation until help arrives.
Fire extinguisher
It is recommended that you have at least one fire extinguisher in your caravan, within easy reach, preferably in the kitchen area.
Fire blanket
A Fire blanket can help to extinguish a fire caused by cooking oils and fats
Smoke alarms
Always have a minimum of one smoke alarm fitted in your caravan holiday home to give advance warning, sometimes the first alert if a fire breaks out at night. Check and change the batteries each year.
Keep a torch handy for emergencies.
Gas cylinders
The majority of caravans use Propane gas cylinders for cooking and heating facilities.
Make sure the gas connection pipe is secure, the gas bottles are stored and fixed in a safe and secure place, and keep flammable items away from cylinders at all times. Only change a gas cylinder when it is completely empty; your Site Maintenance team should be able to help you with this task.
Inside your Static Caravan
Make sure the caravan is well ventilated, and to avoid a build-up of poisonous gases do not cover or block up vents.
Ensure all appliances are turned off at night before you go to bed to minimise the risk of fire.
Don't leave pans unattended when cooking and take extra care when small children are in the kitchen area of your caravan.
Carbon Monoxide Alarm
Carbon Monoxide is a highly poisonous gas; you cannot see it, taste it or smell it, yet it can cause death by asphyxiation or poisoning within a matter of minutes.
Always have an approved Carbon Monoxide Alarm installed in your static caravan.
Gas Boiler and Gas Fire Check
Most holiday parks now recommend that for your own safety you have an annual check carried out by a competent Gas Safe Registered person on your Gas Fire and Boiler. They will inspect and clean the appliance and issue you with a certificate of compliance. This is compulsory if you intend to rent your caravan holiday home out.
Food Safety Tips
BBQs are a great way of cooking while at your caravan; nothing beats the smell of roasting sausages on the grill but undercooked food, or food that has been left out in the sun for too long, can be very dangerous to eat. It can cause food poisoning and is a sure fire way to spoil your holiday.
In the event of a major incident, your caravan insurance should cover you for most aspects caused by an emergency situation. Ensure that your Policy is up to date.