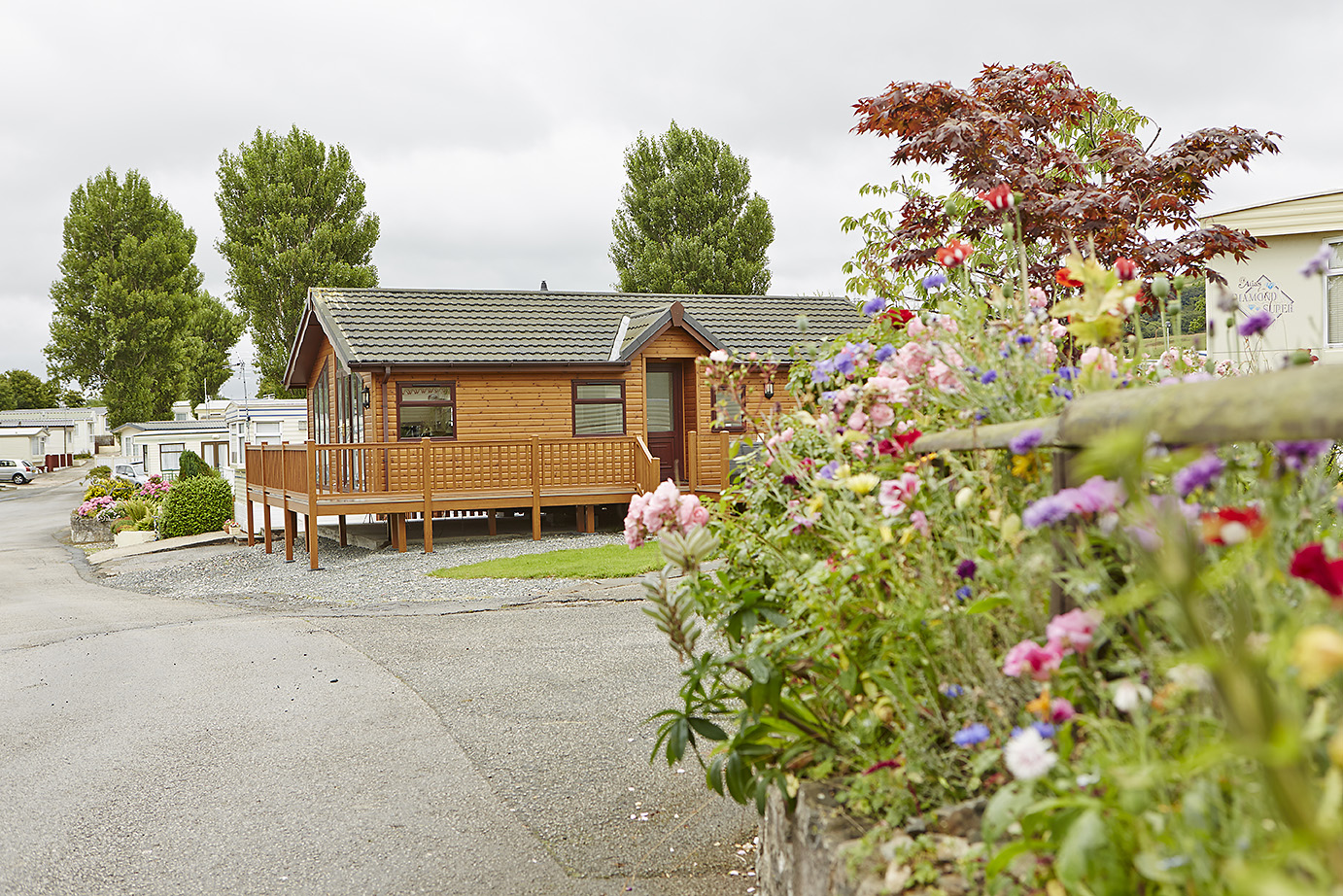 Talk to some people about holidaying in Static Caravans and you'll often get a variety of reasons as to why they would never do so. The fact that the vast majority have never set foot in one seems to be irrelevant and as with Guinness, the rule should be "don't knock it until you've tried it".
Misconceptions about Static Caravans and Holiday Parks
The reason that some people have negative feelings about caravans is because they have a perception of them that dates back to around 25 years ago when we have to admit they were pretty basic. However, the construction of state of the art static holiday homes has moved on apace to a level that there are now thousands of happy and contented caravan owners who wouldn't dream of taking their holiday in any other type of accommodation. An example can be seen above.
Another reason for negativity is that those who have never experienced a holiday in a modern holiday home of this type think that they are all situated on "Hi de Hi" style holiday parks. This is another huge misconception. Caravan holiday parks have developed possibly at a faster rate that the static homes they service with shops, restaurants, bars, indoor and outdoor sports and swimming pools, children's clubs, crèches and live entertainment for adults or all the family. Many are located close to beaches with spectacular view of the sea or in idyllically situated rural woodland areas for perfect peace and quiet far from the madding crowd.
The perfect investment to rent or keep for your own use
In the UK, Static Caravans are often purchased as an investment with the intention of letting them as holiday homes and owners are fully aware that competition requires standards to be exceptionally high if their investment is to bear fruit. Welcome packs for guests on arrival cost very little but make a great first impression; and providing bed linen with a laundry service can put you one step ahead with competitors.
Buy outright or with a finance package
And there´s more – despite many of these static homes and caravans being finished to standards bordering on the luxurious, prices for new and used models are affordable to many. And finance packages are available, subject to status, for those who need a little help to purchase. Achievable rents vary depending on the season with prices ranging from £100 per week rising to unlimited for the most luxurious models. On average prices come well within the means of most and represent great value for money, making multiple holidays for a family not only possible but highly desirable.
Nowadays there are many celebrities who own Static Caravans, so as with Guinness, don't knock it till you´ve tried it.