North Wales Caravans Blue Cross Sale ends soon!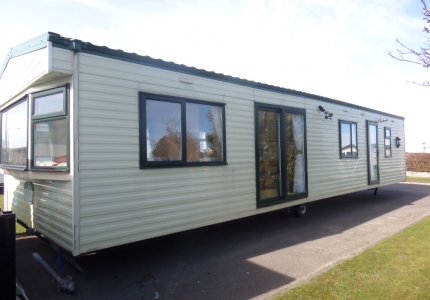 Update – North Wales Caravans Blue Cross Sale ended
Have a look at our current stock of Static Caravans For sale, or Contact us if you have any questions or would like to discuss anything.
---
Here at North Wales Caravans, our fantastic Blue Cross Sale is finishing soon. If you are thinking about purchasing a second home to use for holidays and mini breaks, on one of the  many caravan parks in the area of Towyn and Abergele in North Wales region, don't delay. Visit or call us today for amazing deals on a pre-owned caravan for sale.
Second home ownership is no longer a concession to the privileged few; our affordable prices will tempt families, single people looking for solitude and retired couples searching for a slower, quieter pace of life. Maybe consider purchasing together with other family members or a group of friends, to co-share a static caravan for memorable holidays. In this way, you may have more funds to purchase an even larger and more luxurious model.
Caravans for sale at bargain prices
We offer models from top manufacturers, such as Cosalt, Willerby and Atlas and with prices from as little as £4995. We have a wide selection for you to choose from, all attractively furnished with fully fitted kitchens.
Here are some of our top discounted offers currently for sale with North Wales Caravans:
Delta Nordstar (2006) Previous price £14995 NOW £11995 save 21%
This caravan is suitable for first-time buyers and is offered on any of four parks in Abergele and Towyn. Find a U-shaped kitchen and separate dining area, and an open plan lounge. The master bedroom, one of two bedrooms, takes up the full width of the caravan and also has ample storage with built in wardrobes. Manufactured in 2006, our Blue Cross Sale price on also includes siting and connection charge, and the remainder of the 2015 site fees, all ready to move into.
Willerby Countrystyle (2007) Previous price £22995 NOW £19995 save 14%
36 x 12 ft, sleeps 6, this family size caravan with 2 bedrooms and a sofa bed is in very good condition. Central heating and double glazing throughout and is also fully insulated for better economy and efficiency.
BK Sherbourne (2012) previous price 49995 NOW £47995 save 5%
This luxurious holiday home with 2 bedrooms is in immaculate, ready to move into, condition. With an unusual pitched, pan-tiled roof to give extra interior headroom and free-standing furniture in the lounge area including a pull out bed, the caravan will easily sleep 6 people.
This caravan can be sited on several holiday parks in the North Wales region. Our special offer price includes siting and connection, steps and handrails and all 2015 site fees.
Atlas Moonstone (2003) previous price £9995 NOW £8995 save 11%
This 8 berth caravan is being promoted as our "Manager's Special" and is astounding value for money, based on Whitehouse Leisure Park. 35 x 10 ft, ideal for the larger family using the pull out sofa bed in the lounge area, you can enjoy the remainder of the 2015 season knowing that your site fees are included.
Although the main summer holiday season is drawing to an end, we have many special offers available on current stock caravans for sale with the incentive of paid site fees until the start of the 2016 season. Make sure you contact us on our quick and easy contact form or by telephone on 01745 827 929 if you wish to view any of our discounted offers or to discuss your requirements.
Make your dream of a holiday home a reality and visit us today or browse our Blue Cross sale inventory here (update: Sale ended).