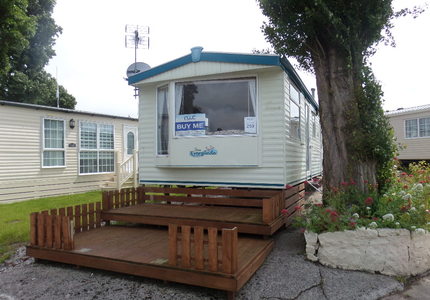 Have you gazed wistfully at used static caravans for sale in North Wales, wishing you could afford one or even the deposit?  There are lots of bargains currently at drastically reduced prices.
So how can you buy a caravan without getting a loan or finance?  One way is to recycle your clothes; you might be surprised at how much they are worth!  In this way, you could save enough money for a deposit on one of the cheap caravans you've had your eye on.  If you are really successful, you might make the whole purchase price! Here are some tips to buy used Static Caravans:
Forget about recycling clothes, sell them instead!
The time has come where you can finally forget about recycling your clothes because you can now sell them to online buyers who will recycle them for you.  And this means that you can make money from all those clothes that are hiding at the back of your wardrobe.
Recycling takes many forms and charity shops have been doing it for years.  You take your clothes into a charity shop, they are sold to other people and the charity gets the money to put toward whatever their cause is.  Therefore your clothes have been recycled because someone else is wearing them.
However, it has often been said that charity begins at home. Many families with children struggle to take holidays abroad, not just because of the budget. There is the inconvenience of travel and of course taking children on holiday only out of term time. You don't have to stop giving to charity altogether. But investing in a cheap static caravan on a family orientated holiday park will provide much needed holidays for all of you. Being in the UK, you can also take weekend breaks there whenever the mood suits you.
Sell your clothes to online buyers
There are a number of ways that you can get cash for unwanted clothes without going to the trouble of photographing them all and uploading them to the internet.  Nowadays you can find online buyers that will take them off your hands and pay for the privilege.
Naturally, you will get more money for clothes that are in very good or new condition so look for that dress at the back of your wardrobe which looked great on the mannequin in the shop, but when you got it home it didn't quite suit you. Or the jacket that you have worn twice but then went out of fashion.  Retro clothes are making excellent money at present!
Selling to individuals online
If you have the time to take photos of your clothes and open an eBay and/or Amazon account. Upload the photos with accurate descriptions. If you have a brand new item you could put it up for auction on eBay or place a "BuyNow" price for what you think it is worth.  You can check values by looking at other comparable clothes.
If you are successful in selling your own clothes you might want to check which ones made the most money. Then you can look around car boots, church bazaars and markets to buy some more to sell at a profit online.
Finance to Buy Used Static Caravans
At North Wales Caravans we always have a good stock of used static caravans for sale. We can also offer finance packages subject to status. Thanks for reading our tips on how to raise money to buy used Static Caravans.