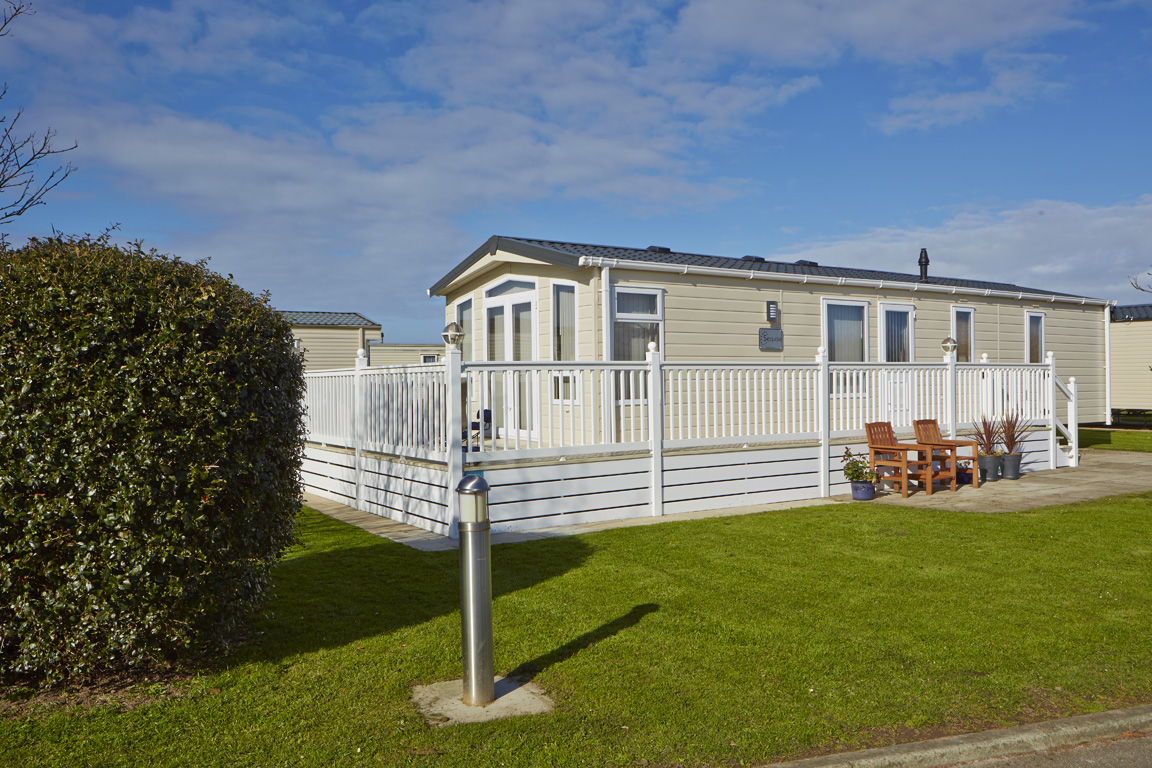 We often receive questions about how to price static caravan rentals. Renting out your caravan makes a lot of sense if you want to offset some of the costs of maintaining it, but you need the rent that you charge to make a difference. There are several factors that affect how much you might be able to charge, including simply how much people are generally willing to pay.
If you want to get your pricing right, try these tips:
Compare large holiday park operator prices
The best way to start pricing something is often to check out the offers that are already out there and compare like for like, as well as comparing against different price ranges. When you take a look at larger holiday park operators, you'll see that many of them set their prices quite high. When you set your prices, you'll want to lower the cost. People expect to benefit from lower prices when they rent direct from the owner, especially if renting from park operators means getting a variety of extras that you might not provide.
Speak to other caravan owners
There are likely already caravan owners renting out their caravan who you can speak to about pricing. You can ask them for advice to get an idea of how much you should be charging for your own caravan. Keep in mind that caravan owners agree not to undercut each other on rental prices to secure a booking. You might be in competition with each other, but you're also in the same boat.
There is such a thing as too cheap
When you're pricing for your caravan rental, remember that you can price too cheaply. Cheap pricing might get you more bookings, but it could end up being a big mistake. If you price too lowly, you might not be able to cover your running costs. If your caravan is costing you more to run than you're bringing in, there's not much point in renting it out.
You need to consider costs such as:
– Electricity and gas
– Cleaning
– Wear and tear, as well as potential damage
– Advertising costs
Don't go too high, either
It's also important not to price your caravan too high, either. If you put your prices too high, you'll end up pricing yourself out of what many people are willing to pay. When others are charging much less, and there's not a lot of competition, you could find your booking calendar empty. Make sure you take a look at how prices change through the seasons.
Be flexible
It's important to be flexible with your pricing if you want to keep your bookings up. Even if you set different prices for different seasons, you can still adjust them in particular weeks or months if things are particularly slow or particularly busy. Watch what other owners are doing to see if you should follow.
Advertising Your Caravan
To get people into your caravan, you need to advertise it. You might choose to use a letting agent who will manage your holiday home for a commission, including advertising your caravan for you. You can also use advertising portals such as Rent My Caravan to find bookings. You can create your own web page and set up a bookings calendar so you can deal directly with your guests and manage bookings.
Which Caravans Are Best for Rentals?
When you own a static caravan, you're unlikely to be using it all year. Many owners choose to rent out their caravans when they're not using them, which helps to cover the running costs. You might even consider buying static caravans just to rent out and turn it into a business. If you want to buy a caravan with the idea of renting it out in mind, you should think about how to get the best caravan for your needs. You need to think about not just the caravan itself, but also where you choose to buy it.
Our holiday parks offer everything that a family could need for their holiday. From kids' clubs for children to activities for adults, everyone can find something fun to do. Our facilities at all of our parks include a shop, bar and restaurant as a minimum, and sometimes extend to services such as a launderette or beauty salon. Entertainment is provided too, including DJs, bingo, cabaret acts and more, and it's easy to reach local amenities and facilities, such as beaches.
If you want to choose the best caravan for renting out to visitors, Abi Vistas are the most affordable option out there. Costing only £166 a month but bringing in a potential £300 a week when you rent it out, you can easily make money from one of these caravans.
Pros and Cons of Letting Your Static Caravan
Still trying to decide whether to let out your static caravan, or whether you should buy one? Letting out your static caravan can help you to fund it, making it worth the cost, even if you only personally use it a couple of times a year. To make your decision, it's smart to think about the pros and cons of static caravan rentals and how you can make the most of it if you decide that it's the right move. Firstly, check that you are able to let out your caravan. Many holiday parks allow it, but some operators might not be happy with third-party letting. If it is allowed, you might be able to benefit from a full letting service that will manage your caravan for you.
Setting the Price for Static Caravan Rentals
Another thing to check is pricing. You should always research what other caravans charge throughout the year to see how much you could be earning. You need to think about a few different factors, such as the condition of your caravan, how old it is and how large it is to find out how much you could be charging. It's important not only to avoid pricing too high but not to do it too low either.
Security
Some practical issues to consider including handing over keys and ensuring security. You need to have someone who is able to hand keys to the next guest, whether it's you, a park manager or a cleaning person. When you're talking to someone about renting the caravan, try to find out as much as possible about them and make sure that you have their contact details.
If you're trying to work out how much to charge for your static caravan rental, make sure you do your research to set the right price.