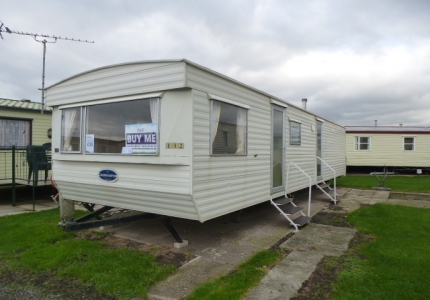 Finding the right Static Caravan at the perfect location can be a difficult task. North Wales Caravans is a family-run business that specializes in selling static caravans to Welsh holidaymakers. Our team is friendly, knowledgeable and able to help you find the perfect caravan for your needs. North Wales Caravans has an impressive inventory of new static caravans for sale in North Wales. We boast some of the most popular and well-known names in the caravan world such as Willerby, Atlas, Cosalt, Delta and Europa.
However, we also stock pre-owned and much-loved caravans for sale too. They're all in fantastic condition, are well-kept and priced competitively to meet any budget or requirements that you have set.
We also offer excellent static caravan park locations in the Towyn region of North Wales. They all feature fantastic on-site facilities and off-site attractions, and they're located in the countryside and near beaches.
If you're looking for the perfect caravan or the right location to place your static caravan, then let us help you. Check out our selection or contact us for more advice and information.
Looking for Static Caravans for Sale in North Wales?
There's plenty of fun to be had at Golden Gate holiday Centre and Whitehouse Leisure Park. If you prefer to relax and melt your stress away, then there's also Sirior Bach and other beautiful caravan holiday parks that will cater to all of your needs. If you're thinking about upgrading your static caravan, then give us a call and let us know what you're looking for and what your budget is. We assist all of our customers by matching them with the perfect static caravan and location to give them endless amounts of entertainment and holiday potential.
If you're new to caravan ownership, then we also have beginner's models at very affordable prices.
In Wales, our beaches are perhaps our most prized asset and there's also excitement to be had when visiting. If you'd like to help keep wales tidy, then get in touch with the organizers at Keep Wales Tidy to find out how you can get involved.
There's also the Anglesey Circuit where the Ty Croes Sprints take place, a national circuit sprint championship that spans over two days and features a range of cars. Admission is £5 for the entire day and children under 16 are free to enter as long as they're accompanied by an adult.
If you want more assistance with your caravan or if you're looking for advice, then feel free to contact us–we'll be more than happy to help!
A static caravan is an expensive investment, so make sure you're well-informed before you make any purchase. When in doubt, don't hesitate to contact us for assistance.
Related links: