The Top Location for Holiday Homes in North Wales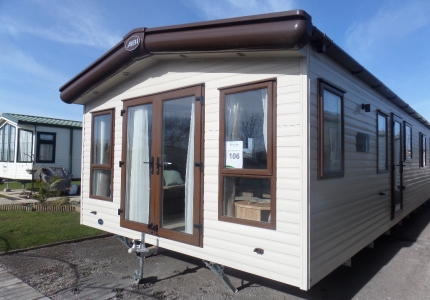 Over the past few years, UK holiday homes have become more popular than jetting away to foreign shores. Nature loving, British holidaymakers extol the virtues of holiday lodges and caravans. North Wales has become a favourite destination for many thousands of visitors year on year because it has so much to offer. Below are a few reasons why North Wales is the Top location for Holiday Homes.
For caravan sales, North Wales has a thriving industry and people who own a holiday home here are some of the most contented in the country. Naturally, there are certain factors to take into consideration when purchasing and here are some that are important:
Caravan Holiday Parks
When you have bought your holiday lodge or static caravan it's yours for life, your place to escape to for short breaks or long holidays. You have the flexibility to take a weekend away at a moment's notice, so the location of it is a primary consideration.
You might want a quiet rural retreat or to be in a lively coastal resort, or maybe close to towns that are rich in culture. There are caravan holiday parks in North Wales that can match any criteria, no matter how discerning a person may be. Some are exclusive, secluded sanctuaries that cater solely for owners, with no rentals permitted. Others are strategically developed very near the coast so that those who love water sports and sunbathing can just step out of their holiday homes onto the beach. Many are located within easy reach of World Heritage sites and nature reserves. All enjoy spectacular views of mountain scenery and lakes to coastal seascape.
North Wales Caravans has access to several caravan holiday parks as well as a comprehensive range of new and used caravans. North Wales is our home and if you purchase from us you can be certain that we will help you find your ideal place.
Lifestyle
There have been many surveys conducted over the past couple of decades and holiday home owners invariably place comfort at the top of their priority list when choosing a holiday home. A close second is luxury, something that is equal to, or better than, they have at home. Our Caravan Sales North Wales office keeps a huge stock of new and used static caravans for sale, many units having such features as central heating, air conditioning, double glazing, fully fitted kitchens and stylish bathrooms. Modern caravans are spacious and similar to luxurious holiday apartments with the bonus that they are all detached!
We also have stunning holiday lodges on exclusive developments that have 12-month licences for use. In some static caravans and all holiday lodges, you can choose the features you want.
Facilities and Activities
The facilities on a park are crucial if holidays are going to be enjoyed to the full. Most have a shop, bar and restaurant and some have hairdressing salons, launderettes, gyms, amusements and games rooms.
Activities range from golf, tennis and other sporting pursuits to quiz nights, cabarets and much more. Indeed some holiday parks resemble small villages that contain so much you need never leave the site.
Whatever your preference, if you have made the decision to look the in Top Location for Holiday Homes in North Wales, contact our Caravan Sales North Wales team and we will be happy to show you our static caravans for sale.