Where to Buy Used Caravans for Sale, North Wales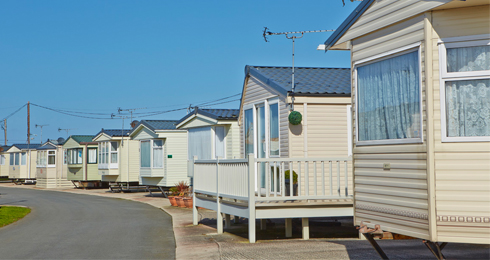 If you are looking for Used Caravans for sale, North Wales is a great place to start your search.  As a UK holiday destination, it's easy to get to, with excellent transport links, no matter where you live in Britain. It's also one of the most popular areas in the country, visited by thousands of holidaymakers every year.
Golden Gate Holiday Centre
The Static Caravan Holiday Home home industry positively thrives in North Wales with an abundance of Holiday Parks catering for even the most discerning of tourists.  For example, you can find Used Caravans for sale on Golden Gate Holiday Centre in Towyn, ranging from starter homes to luxurious models, something to suit every budget.  Golden Gate is a family orientated park with so many activities you will be spoiled for choice and so will your children.  There's live entertainment during peak season, lots of events for holidaymakers to participate in; children's' club for kids of all ages and of course the usual facilities you would expect on a busy resort like shops, bars and restaurant.
Whitehouse Leisure Centre
Another 'fun for all the family' resort is Whitehouse Leisure Centre, one of the best Holiday Parks in Abergele where there is so much to do that you need never leave the park.  It has direct access to the beach and on the site, you will find an Amusement Arcade, Play Park for Children, a Snooker Room, Bar, Coffee Lounge, Shop, Launderette and a Hair and Beauty Salon; and of course a restaurant serving delicious food at affordable prices. The park also benefits from free Wi-Fi access.
Sirior Bach Caravan Park
Also in Abergele is Sirior Bach Caravan Park which is an exclusive rural retreat. If you buy any of the Used Caravans for sale here you can rely on peaceful holidays or short breaks.  Caravans at Sirior Bach are for the exclusive use of their owners and cannot be rented out, so you won't be disturbed by loud rental parties. There are the usual facilities on site including a restaurant, bar and shop and there are plenty of offsite activities close by.
Used Caravans for Sale in North Wales
Buying through us means that our Used Caravans Sales team can take you to look around any of the previously mentioned Holiday Parks and also several others, to ensure that when you make your purchase, your Holiday Home will be sited in a place that absolutely matches your aspirations.
Browse through the Used Caravans for sale call North Wales Caravans today on 01745 827 929 to discuss your requirements.