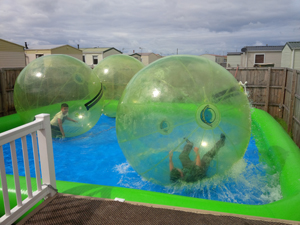 The internet is awash with information about absolutely everything you might at some point consider purchasing.  There are thousands of pages on buying cars, boats, houses and even planes. However, there isn't quite as much about buying a Static Caravan Holiday Home; at least not much that might influence you, or otherwise, to make what will be one of the most important investments in your life. There are lots of "we have the best caravans" and discount offers but we think you need more than that to make an informed decision.  Over the coming weeks, we will be adding steps to the blog for you to consider before and during your quest for the perfect Static Caravans for sale on the ideal Holiday Park.
First step
The first step is to think hard about why you want a caravan. It may seem obvious but the reasons are virtually limitless. Here are some from clients who have purchased through North Wales Caravans:
To be near to friends or family who doesn't have enough space to accommodate them for a visit or holiday
To spend time somewhere other than home on short breaks without having to travel too far, or a place that is far away from where they live to really get away from it all
To save the bother of having to book flights and accommodation in hotels or B & Bs
To have home from home, self-catering accommodation where there are no restrictions on the time you get back from an evening out or restrictions on mealtimes
 To be in a location that all the family can enjoy, perhaps a buzzing holiday park with all facilities; or in a park where it is quiet and relaxing
As an investment so that the caravan can be rented out at times it is not being used and the money put toward maintenance and other fees.
Travelling
These are just a few of the many reasons caravan owners give for buying a Static Caravan. It may be that you spend a lot of your time driving and want to hang up your motoring gloves when you are on holiday.  Buying a holiday home in the UK means that you can use public transport if you wish, to get to the park and with so many facilities on site you may only want to step onto a beach. You can travel light too, by keeping more than enough things in the caravan for use during your holiday.
Location
So having decided why you want to purchase, the next step is to choose the location.  Consider what you and your family like to do. If you like climbing mountains it won't be much use buying a caravan in East Anglia and if you like deep sea fishing choose a coastal resort. It may be that you can work out an ideal location by making a list of all the activities you and your family enjoy.
Checklist:
How far do I want to travel?
Does the location suit my/my family's interests?
Is there anything about a location that I don't like?
Look out for more tips on the blog to progress further in learning about Static Caravan Holiday Home ownership.