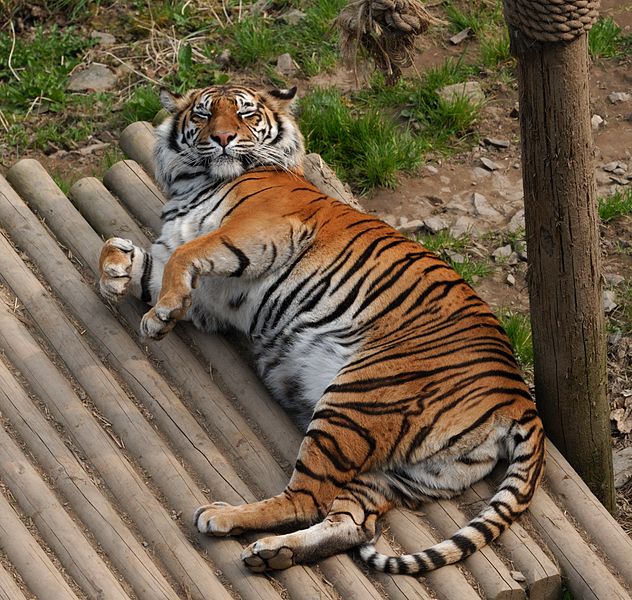 The Welsh have got plenty of animal adventures for the entire family to get up close and personal with scores of beasts any kind – mammals, birds, reptiles or primates. While many of these parks and farms are outside and provide much needed space for petting zoos and feeding there are also sufficient parks with activities for inclement weather as well such as play places, cafes and indoor habitats. Let's take a look at some of Northern Wales highly rated animal adventure parks to meet a new furry – or scaly – friend today.
Greenacres Animal Park is home to an array of large and small animals sure to please all ages of guests at this park which is part rides and attractions and part zoo. From cattle, sheep and cows to snakes, crocodile and skunks, there are plenty of furry friends to see here. Small rides for kids are available during nice weather so they can spin and whirl while you have an ice cream on a nearby bench. Get up close with wolf hybrids and lemurs (and get a photo while you're at it!) for an extra fee. You can also purchase bags of food to hand feed pigs, ducks, goats and chickens. Even the smallest visitors will love becoming popular with these guys when being fed! Bring your caravan to the onsite campsite and spend a day or two at this Flintshire attraction.
One of Anglesey's top family attractions is Pili Palas Nature World where you can meet a zoological wonderland of critters. Outside the nature center there is a farmyard with goats, pigs, donkeys and more as well as a short nature trail suitable for walkers of all ages. You'll also find two outdoor play areas and coin operated tractors for the little ones. Inside there are habitats specializing in butterflies, birds, lizards, meerkats, bugs, snakes and a tropical hide where you can see frogs, spiders, toads and all their friends. Also drop by the indoor soft play area for kids aged 1-12 if there is inclement weather. Great adventures for young and young at heart.
Come and discover something wild on 37 acres at the Welsh Mountain Zoo in Colwyn Bay. Big cats will have you roaring with excitement at a pair of Sumatran tigers, two Snow Leopards and a set of Margays. Swing by the primates exhibits where you'll find Chimpanzees, Spider Monkeys, lemurs, tamarins, and gibbons. Also, on the other side of the gates are horses, deer, bear, meerkats, a panda, sea lions, wallabies, camel and a porcupine. The zoo also features large and small birds throughout, reptiles and amphibians as well as a children's farm with chickens, ducks, rabbits and more. While you're there you'll also notice the zoo is part of a massive conservation effort in which rare and exotic plants and flowers are located all around the grounds.
The Bodafon Farm Park is a working farm and home to The Owls Trust. This is the perfect place to make a new furry friend on a long day out and about. The farm is open 7 days a week and you're welcome to come hand feed the goats, deer and llamas. There are plenty of things to keep you occupied for the day so be sure to catch a tractor or trailer ride or hop on a pony. If you're there on your summer caravan holiday there are more activities to do outdoors like face painting, a bounce house or arts & crafts. Hand in hand with the farm is a registered charity which rescues both owls and birds of prey. Call ahead for a personal guided tour from one of their fantastic guides. You might also stop into the Bodafon Bar and Restaurant for a bite to eat or a cup of tea and cake. You'll also find pizza, burgers, steaks, sandwiches and drinks of all kinds.
Lions and tigers and rhinos, oh my! Also find giraffes, penguins, monkeys, lemurs, zebras, camels and meerkats. Head a bit south to Folly Farm where even the youngest guests will have a blast at the petting zoo with cows, lambs, chicks, hens and more! "Don't miss" sections include the Ferret Farm and Piggery. Hop on a giant Ferris wheel or bang around in some dodge-ems. Spin, whirl and twirl until you can't take any more on these traditional and vintage, token operated, fairground rides. Check the website for caravan parking.