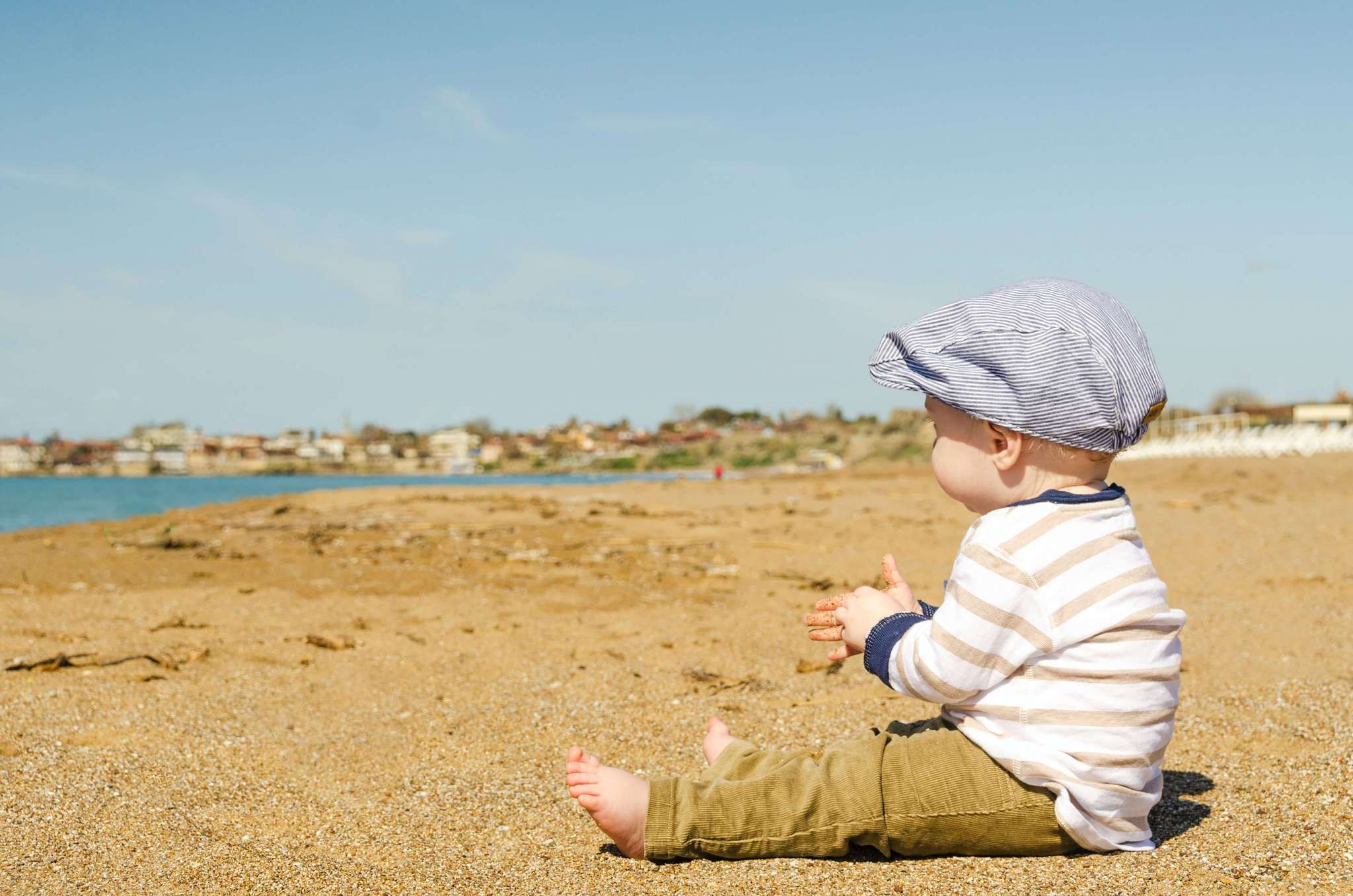 Holiday Parks are great for Baby Friendly Holidays by providing a diverse range of services for parents with very young children including crèches, babysitters; cot hire and high chair rental.  However, check out what is available before booking since facilities vary depending on the season and availability.
If you haven't taken your baby on holiday in a caravan before you may have some worries about how practical it is so here are some of the most common questions parents ask us with answers and useful advice:
What are the best sleeping arrangements in a static caravan for my baby?
Where your baby sleeps very much depends on age.  A newborn baby can easily sleep in a carrycot near to you, but if your baby has outgrown the carrycot, you can hire a travel cot at a very reasonable cost from the park operator.
Alternatively, if you prefer your child to sleep in one of the single beds bring some bed guards with you or check to see if the park has them available.
Where can I bathe my baby?
Some static caravans have bathtubs but if the one you book has a shower only (as most do) then most parents find that kitchen sinks in caravans are the ideal size for bathing a baby. Alternatively, portable baby baths are relatively inexpensive, safe and easy to transport.
Will the neighbours be disturbed by my baby?
It's quite astonishing how much noise a baby can make isn't it, considering how tiny babies are? Combine that with thin caravan walls and it is possible that your neighbours will have a sleep deprived, haggard look in the morning.  There are a few ways you can deal with this:
In the morning keep your head down and avoid looking at the neighbours.  Make sure you have covered the dark circles under your eyes so that you look as if you have slept perfectly well! If they mention anything, deny all knowledge of an infant and tell them that you slept great and have no idea what they are talking about.
A better strategy might be to introduce yourself to your neighbours when you arrive and let them know you have a small being who can churn out decibels in the early hours of the morning like they wouldn't believe.  You can also offer to provide them with earplugs and invite them round for tea or coffee when they get up in the morning. Baby friendly holidays become much more possible with the co-operation of your neighbours and many of them have been there themselves.
Alternatively, before booking a holiday caravan ask the owner or park operator if they have a one that is isolated from other caravans. In this way, there is less possibility of disturbing the neighbours at all.
Useful tips for baby friendly holidays
Secure everything that could potentially fall down if your baby is at the age where they are starting to walk. As they grip onto things to support anything that topples down can be dangerous.
Invest in some cable ties to keep the cupboards from opening.  Babies and the contents of cupboards don't mix!
Assure that electrical cables are secured tightly so that baby doesn't pull any appliances down on top of themselves.
Always bring a baby gate with you to prevent your baby from falling out of the caravan, since the door will possibly be open more than you would keep a door open at home.