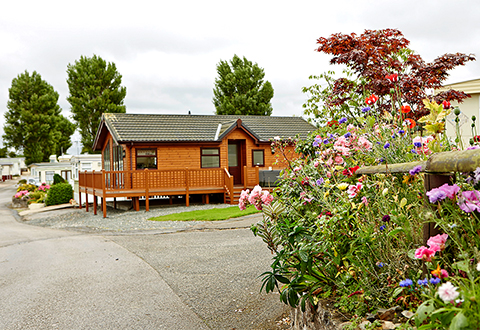 Holidays should always be entertaining and relaxing allowing you to spend quality time with your family or friends. After a great holiday, everyone can go back to work refreshed and ready for the challenges of daily life.  There are thousands of caravan owners throughout the UK that have purchased some of the best Static Caravans for Sale in North Wales, making their annual holidays more affordable, year on year.
Only the best Static Caravans
North Wales Caravans have a huge stock of new and used Static Caravans for sale together with some of the best site pitches on Holiday Parks in and around Towyn including Sirior Bach, Golden Gate Holiday Centre and Whitehouse Leisure Park.
Our new caravans for sale in North Wales come from reputable manufacturers such as ABI, BK Bluebird, Pemberton, Atlas and Willerby to name just a few.
Our many years of experience in dealing with caravan sales, insurance, accessories, finance packages and holiday parks in North Wales gives us an edge as a one-stop shop for everything you need to make the right investment in your holidays.
We can also advise you on how to advertise your caravan if you want to rent it out and how to make your holiday home attractive to renters.
Modern static caravans have become extremely popular in recent years because they are really luxurious in comparison to those of the past. Many of them now have a fully fitted kitchen with all domestic appliances, the most up to date flat screen TVs, bathrooms with both bath and shower, fitted wardrobes and so much more. Indeed, stepping into a state of the art static caravan is more like entering a first class holiday apartment with its own garden, decked areas and barbecue.
We provide our customers with the very best to ensure their comfort is the same as they would have at home, if not better.
Affordable pricing
We understand how important it is for most people to stick to their holiday budget and we pride ourselves on being able to offer new and used static caravans for sale at the most competitive prices. We have mastered the very fine art of ensuring our customers are happy and comfortable with their purchases and more importantly if they take advantage of our finance packages, they will easily be able to afford the instalments.
Reliable and dependable
You can rely on North Wales Caravans to ensure you get the maximum benefit from your holidays, spent in affordable luxury. We supply the best Static Caravans for sale in North Wales where you can enjoy the facilities of a busy family holiday park or a quiet one, whichever is you prefer.
Call us or contact us about what we can do to make your holidays more enjoyable.