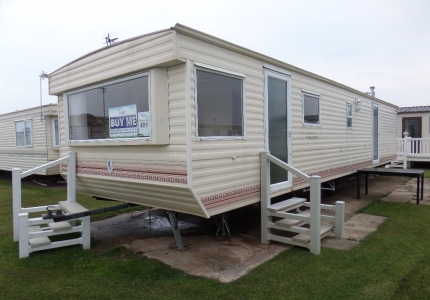 Having made the significant decision to buy a static caravan on a holiday park, you may be wondering what to do next?
You may already have taken a look online at the wide choice of fantastic static caravans for sale. Perhaps you have visited a caravan site or exhibition or looked through some caravan brochures. If you haven't yet made your choice, now is the time to make some serious decisions, so you can move forward with your exciting plans.
Choose your ideal holiday park
It's possible nowadays, with the use of modern computer technology, to find details of all the static caravan parks in the area you would like to buy in. Many static caravan manufacturers also have details of sites that they supply to. When you first visit the holiday parks, try to think practically, and not just be mesmerised by the fantastic location. Check out the public transport in the region, local supermarkets and other facilities and consider the on-site entertainment and sporting prospects.
If you are a pet owner, ask if your pet will be allowed on site. Some holiday parks are totally pet-free zones. Will the site allow you to rent out your holiday home when not being used by your family? Remember to ask many questions before you make your final choice.
Choosing your static caravan
When you have worked out your budget, your next decision will be to select a used or a new static caravan. This is where the Sales Team at North Wales Caravans can help you. As leading static caravan dealers in North Wales, we offer holiday homes from all the popular manufacturers, such as Willerby, Cosalt, Brentmere, BK, Atlas, Abi and Europa. A number of parks have a show home for visitors to view. We are able to suggest funding options to finance your purchase if required. We can also help with siting your chosen caravan on one 8 holiday parks. Our aim is to help you buy a static caravan in the most speedy and efficient way possible.
Running costs of your holiday home
Your next consideration must be the annual running and maintenance costs of your static caravan. Site fees can vary on each holiday park, so do your research before you decide. Some sites are only open for the main holiday season, from March until October. These sites will generally have cheaper site fees than those that are open for 12 months of the year.
Most new caravans are now fitted with central heating, which is very advantageous for the colder autumn and winter months, but bear in mind your gas and electricity costs. Many static caravans operate with LPG bottled gas for their heating and hot water. You may be charged water rates as an additional premium to your site fees on some parks.
Buy a static caravan from the North Wales Caravans inventory
Explore the North Wales Caravans website for both used and new caravans for sale. You'll find anything from luxurious top of the range holiday lodges to budget to cheap and cheerful static caravans. Call into our office at Towyn, for a coffee and a chat, and we'll be happy to show you around the caravans and holiday parks.