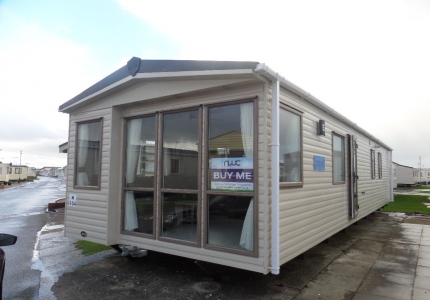 Making a choice between new and used static caravans may seem simple in that you buy what budget allows.
But there are other reasons to take into consideration too. Here are some of them:
New static caravans
When people buy brand new holiday homes they usually intend them for their own use. Brand new caravans and holiday lodges have a level of luxury sometimes superior to a main residence.  Complete with fitted kitchens, bathrooms, fitted wardrobes in bedrooms, central heating and double glazing the modern caravan is truly a home from home.
However, brand new caravans command higher rental income. This is because they are state of the art with the most modern conveniences.
Upgrades form a large part of new caravan sales. Many holiday parks limit the age of caravans on their sites to 10 years. This means that owners either have to move their holiday homes to different sites where older vans are acceptable for an upgrade.
Used static caravans
Used models normally start from around £9,995 and are usually purchased by those who want a starter holiday home.  This may be because of budget restrictions or commonly to try caravan holidays.
Cheap used caravans are also bought by people who have caravan rental businesses.  Buying anything between 2 and 10 static caravans at a time, they rent them out as a business. They also keep their eye out for bargains during caravan dealer sales to add to their inventories.
Choosing between new and used static caravans needn't be a question of budget.  Most dealers offer finance packages, subject to status, allowing you to spread the cost.
And of course, you can rent your holiday home during times when you are not using it.  If you do, the income derived will help with site fees, maintenance and finance costs.
New and used static caravans for sale in North Wales
North Wales Caravans have a long established reputation as Static Caravan dealers in the area. North Wales is one of the most popular places in the UK to own a caravan. It's more than a rival to Blackpool in the north of England as an adventure playground. So not only is it a great area to spend a holiday but also a fantastic area for caravan rentals.  Check out what we have to offer by searching for caravans for sale on our website.