Considerations When Buying a Static Caravan in North Wales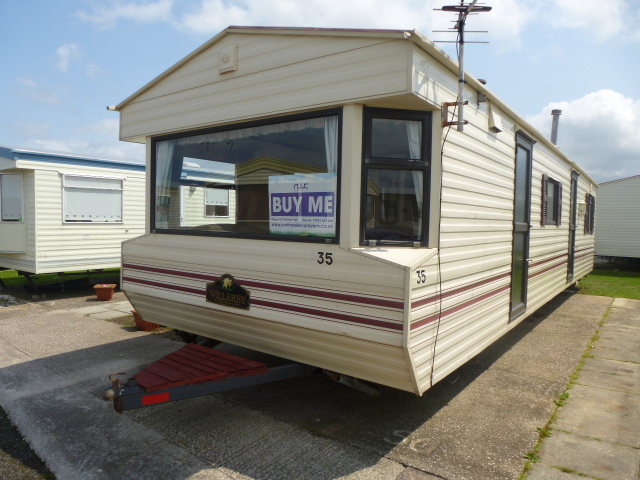 Your decision about buying a Static Caravan in North Wales will usually be made after holidaying in one at some point and based on the enjoyment and relaxation that you experienced.  If you have children, the idea of having a holiday home to visit regularly as opposed to staying at home and not doing very much on a weekend will appeal; as will the comfort factor that you can have everything to hand for your visits. Instead of needing to pack up the car with every conceivable thing you might require if you either go camping or in a touring caravan, it's already there, not to mention the additional space you have for everyone in a Static Caravan.
Decide on location
Before you purchase decide on your preferred location. You can choose from one of our 8 fantastic parks in North Wales, all offering activities and local attractions to make your stay more enjoyable; or of course you can find one of your own.
New or used caravans
Your next major decision is whether to buy new or second hand, followed by the model and layout of your caravan.  Here at North Wales Caravans we can offer you both options, follow the links on our web site for New or Used caravans, and take a look at our web pages showing the finance packages we offer to assist you in purchasing your holiday home, subject to status.  (We advise that you seek advice from your independent financial advisor before entering into any agreement.)
If you purchase a Static Caravan in North Wales, renting out your holiday home during times when you have no plans to use it can help with the running expenses and maximise your investment. North Wales is a particularly popular UK destination for thousands of holidaymakers and tourists every year.
Estimated running costs
Consider the annual running costs of a Static Caravan which will include but may not be limited to:
Annual site fees -these can vary depending on location of pitch on the holiday park. For example, you may pay more for a beach view or larger plot size
Insurance
Rates and Water charges (these may be included in site fees, check with individual park)
Gas
Annual Gas safety check fee (Gas boiler and fire service)
Drain down charges for over winter period
Electricity
Caravan maintenance
Your travel costs to and from your holiday park, if you plan to visit weekly these can soon mount up so bear this in mind when choosing your location.
Remember to do your research, search for information on each of the areas, visit as many as you can and ask the prospective park operators any questions you may have.
Then prepare to fall in love with your caravan and enjoy your investment in a new and exciting lifestyle, happy holidays!
Please contact North Wales Caravans if you have any questions or just want a chat about buying a Static Caravan in North Wales, new or used.