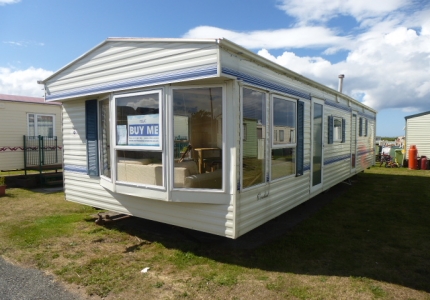 Whether you are looking for new caravans for sale in North Wales or already own one something to consider seriously is maintenance.  A caravan whether new or used is not an insignificant investment so you will want your holiday home to last as long as possible.  This can be achieved by performing regular caravan maintenance which doesn't take long, and here are a few Exterior caravan maintenance tips to keep your static in excellent condition.
Find a caravan maintenance provider
If you live some distance away from the holiday park where your caravan is situated you might want to consider getting somebody else to do the maintenance. This could also apply if you own more than one caravan or rent your holiday home out when you are not using it.
You can find professional people to carry out the work by asking the caravan park operator who may have onsite maintenance staff.
1. Enquire whether your North Wales caravan dealer knows a provider
2. Ask the neighbours if they can recommend someone
3. Search for contractors online
Work caravan maintenance providers do
When you look at new caravans for sale in North Wales you will notice that the exteriors are pristine, without a speck of dirt in sight.  However, over time and exposed to the elements the exterior panels will become dirty. A caravan maintenance provider will undertake all or any of the following tasks depending on your requirements:
a) Clean the exterior of the caravan using suitable cleaning materials including the wall panels, windows, underneath the caravan and the roof.
b) Check that gutters are not blocked; flush them through and at least once per year clean them thoroughly.
c) Clean vents and if any mould is developing around the window seals or frames eradicate it.
d) Seasonal exterior cleaning
e) Effect minor repairs
f) Check pipe connections to ensure there are no leaks
g) Tidy up the pitch including gardening and watering of plants if required.
You can, of course, do all of this work yourself if you don't live too far away but whichever option you choose, DIY or provider, make sure you get it done regularly to ensure that your holiday home remains in immaculate condition.  If you want to sell at a later date to upgrade to a new model, a well maintained static caravan will sell much more quickly than a shoddy one.
If you are looking for new caravans for sale in North Wales at the moment, do call into North Wales Caravans for a coffee and a chat.