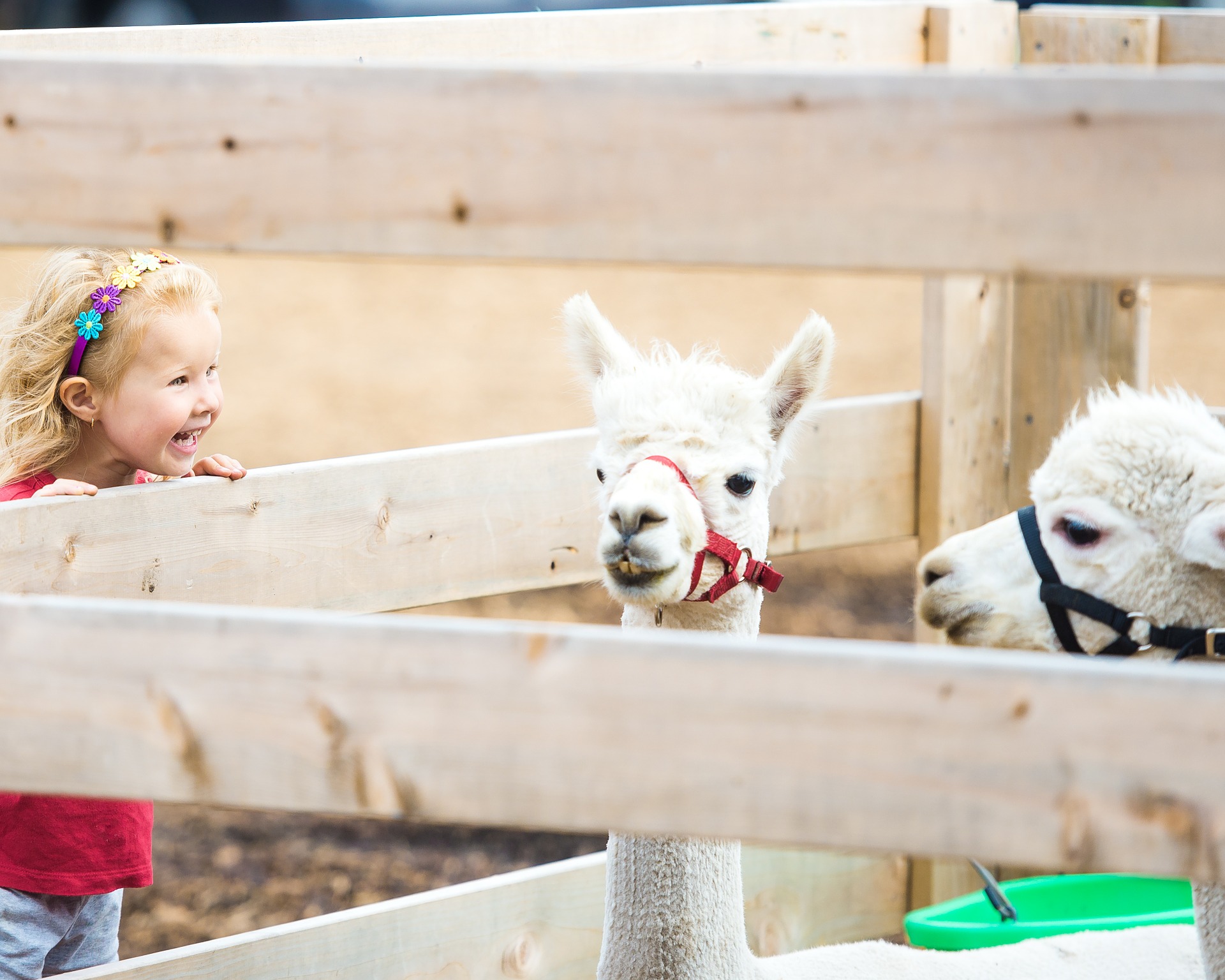 North Wales is more than lovely beaches and mountainous ranges. Tourism is a large asset to the area bringing in more than 30 million people per year. Caravan parks like ours provide visitors with the perfect mix of being home away from home and having as much fun as possible while on holiday.
Of course beaches are a large draw to the area. They are maintained mostly by the National Trust and run throughout hundreds of miles of the Welch coastline. Whether you fancy sunbathing, surfing, fishing, going for a run on the sand or looking for shells, each member of the family will have a great day lying out in the sunshine. Bring a book, some snacks and a lead for the dog. Perfect addition to your caravan holiday.
Greenacres Animal Park is home to an array of large and small animals sure to please all ages of guests at this park which is part rides and attractions and part zoo. From cattle, sheep and cows to snakes, crocodiles and skunks, there are plenty of furry friends to see here. Small rides for kids are available during nice weather so they can spin and whirl while you have an ice cream on a nearby bench. Get up close with wolf hybrids and lemurs (and get a photo while you're at it!) for an extra fee. You can also purchase bags of food to hand feed pigs, ducks, goats and chickens. Even the smallest visitors will love becoming popular with these guys when being fed! Bring your caravan to the onsite campsite and spend a day or two at this Flintshire attraction.
If flying down a zip line or a tandem free-fall through the air appeals to you then be sure to visit any one of the series of parks known as Zip World.
Zip World Fforest, Penrhyn Quarry and Slate Caverns all offer different opportunities for any member of the family. Each park is free to enter – the fees are associated with what you want to do while you're there. All parks are pet friendly with free Wi-Fi and parking. Be sure to check ahead for caravan parking in the area you're planning to go. Coffee shops and cafes are on site to relax and wait for the others to join you or just have a drink or a bite to eat during a pause in activities.
Different parks in the area have various features such as surfing, climbing walls, extreme slides, skate parks, parkour or Via Ferreta. Adventure seekers don't want to miss the Velocity 2 zip line, thought to be the fastest zip line in the world and the longest in the UK or Europe. Whizzing through the air at 125 mph is quite a rush by any account!
There are also options to take expert led adventures in groups of six or more. Choose from stand up paddle boarding, mountain biking, coasteering, climbing or gorge walking.
If you prefer a slower approach there are loads of indoor activities to choose from for all ages and soft play areas for the youngest visitors.
Note that each park and activity has varying age limits, height minimums and adult to child ratios.
Adventure paintball park will supply you with all you need for a half or full day of great times on 69 acres of open land. There are 12 game scenarios to choose from with about 5 games in 3 hours or 10 games in a full day of play with a lunch break in the middle. There are some indoor areas but the park will allow you to play in rain or shine. High quality props will engage players with military tanks and land rovers while the scenarios to choose are just as fun.
Slow down your days while lazily taking a boat trip in the Cardigan Bay to view some dolphins with Bay to Remember Wildlife boat trips. These short trips last one to two hours and capture the attention of bird watchers, people interested in marine life and those who want a break from the caravan for an afternoon. These all-ages rides are wheelchair accessible and small dog friendly. Pushchair accessible.
Giraffes, penguins, monkeys, lemurs, zebras, camels and meerkats – who could ask for more? Head a bit south to Folly Farm where even the youngest guests will have a blast at the petting zoo with cows, lambs, chicks, hens and more! "Don't miss" sections include the Ferret Farm and Piggery. Hop on a giant Ferris wheel or bang around in some dodge-ems. Spin, whirl and twirl until you can't take any more on these traditional and vintage, token operated, fairground rides. Check with the website for caravan parking.
Come and discover something wild on 37 acres at the Welsh Mountain Zoo in Colwyn Bay. Big cats will have you roaring with excitement at a pair of Sumatran tigers, two Snow Leopards and a set of Margays. Swing by the primates exhibits where you'll find Chimpanzees, Spider Monkeys, lemurs, tamarins, and gibbons. Also, on the other side of the gates are horses, deer, bear, meerkats, a panda, sea lions, wallabies, camel and a porcupine. The zoo also features large and small birds throughout, reptiles and amphibians as well as a children's farm with chickens, ducks, rabbits and more. While you're there you'll also notice the zoo is part of a massive conservation effort in which rare and exotic plants and flowers are located all around the grounds.
Whatever you decide on in North Wales, we're here to make it the best experience possible. Ask any of our staff about local festivals or markets, things to do in the area or shops to visit. We're happy to help.