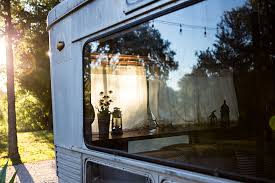 Don't let the rain get you down while you're here on your caravan holiday, there are plenty of things to occupy your time while you're staying in our static caravan park. Right here in North Wales Caravans own holiday centre we have facilities for all ages to eat, swim and relax whether there is rain or sunshine.
Come into our Clubhouse and see a show or watch football on one of our giant TVs while having some drinks from our bar. Our facilities feature a coffee shop to grab a range of hot drinks and snacks from, or step over to the fish and chips shop where you can get some world class fare for the whole family. Don't forget to stop into the restaurant for a larger selection of meals from which to choose. We're also proud of our ice cream parlour where you can get a range of ice cream flavours and toppings to set atop every cone. The rain won't stop you around here, adults and children alike will have a blast in the arcade with a wide selection of entertainment to choose from. Poke, spin and smash your way to a high score at air hockey, driving games, fighting style, shooting and simulation games sure to make everyone smile. The smallest visitors will also enjoy our soft indoor play place where they can slide, swing and bounce burning off energy while you relax and have a brew. We also host two pools so if the rain has you down drop into the indoor pool for a splash or a swim. Book a space here for either pool up to 7 days in advance.
Rather stay in your static caravan for the afternoon? Get out a deck of cards for a fast game of poker, play a board game or put on some music and dance until night time. Everyone loves to cook together so make it a group event before popping some popcorn or watching a movie together.
If you want to travel away from the Seldons Golden Gate Park and go into town, Towyn North Wales and the nearby villages will provide more than enough opportunity to keep you occupied during a dreary, wet day ahead. Packed with cafes and restaurants, you can find many cuisines for every palate as well as pubs to call into for a drink.
For a great time for the entire family, visit The King Arthur's Labyrinth where you are taken on an underground boat tour through a mythical world of dragons, giants and legends aplenty with King Arthur. While closed during the winter, this is a wet adventure and great for summer months and sure to fit right in on an already rainy day.
If "history" and "free" sparks your wallet just right then the National Slate Museum is for you. Presentations and demonstrations will give you new insight into quarry life. Hear the stories of people's lives, the tireless daily struggles and industrial unrest as folks from today tell tales from the early 1800's.
Right on the beautiful North Wales coastline is the SeaQuarium which is host to sea creatures of all types. When the rain lets up you can see the seals in their 33,000-gallon pool or check out the Sea Lion Cove. Daily shows with feedings, talks and presentations are entertainment for everyone.
Everyone loves visiting a castle and Caernarfon is a pleasure to see by any standard. This waterside castle is easily one of the most spectacular displays of history in the UK and is made more impressive that all the building materials were ferried in piece by piece starting in the 1200's. Today you can visit the castle and all its majestic beauty nearly every day of the year.
For a more relaxing, slower pace how about a spa day at Spa by Kasia where one can enjoy a range of treatments such as facials, peels, mani-pedi, waxing and massage. Don't worry, guys, there is a full line of treatments for you as well. Also available to guests are jacuzzi, pool, steam room, sauna and gym so you're sure to have plenty of time to relax the day away doing whatever you desire.