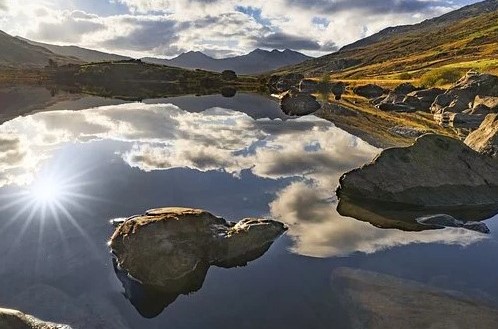 North Wales attracts over a million visitors a year for its beautiful weather, long sandy white beaches, market street vendors, shops and cafes but it's also well known for its caravan lifestyle. Young and young at heart flock to the area for caravan holidays at our three brilliant parks where our staff make sure you will be accommodated 24 hours a day.
Whitehouse Leisure Park is a static caravan park on the gorgeous North Wales coast in the Clwyd region. Located near the market town of Abergele and the seaside tourism haven Pensarn, this holiday park is situated near enough to have plenty of enjoyable times when you're not in your caravan or inside our excitement-filled clubhouse.
Seldon's Golden Gate Park is the neighboring caravan park to Whitehouse Leisure. Our fabulous facilities give you access to everything you might need while on your caravan holiday. Located in the seaside resort town of Towyn, you are sure to have a great time day and night.
As both our parks share facilities your family can book into the pool for a splash or grab a bite to eat with friends from both locations. Choose from fish and chips to burgers or have some drinks while you watch the game in our lovely Jake's Venue, serving traditional options for even the pickiest member of the family. We also have coffee and tea as well as other ala carte options to choose from. Other amenities of the parks include the clubhouse with a full line of shows, activities for kids that can be booked through the website, a laundrette and a small store to pick up any essentials you might need.
Another easy-to-reach place to rest and get some relaxation on your caravan holiday is at Sirior Bach Caravan Park. Spread out over 19 acres of land in Abergele North Wales, you'll find 120 caravan bases each with a back garden to have tea or read a book. Stunning local attractions around the area from the beaches to Snowdon National Park to the Llechwedd Slate Caverns are sure to provide you enough entertainment if the mood strikes.
On the gorgeous coast line next to our parks you'll find the SeaQuarium which is home to fantastical sea creatures of all kinds. Presentations from knowledgeable staff and daily shows with feeding of the animals will be enjoyable for everyone, big or small. The 330K gallon seal tank provides an amazing underwater view of the harbour seals being fed while you're treated to tricks, jumps, dives and splashes! Moon jellyfish, terrapins and a tropical coral reef zone are also fun to see.
This area also arguably features one of the most impressive castles anywhere in the world. Conwy Castle construction was begun in 1283 and features eight massive towers. Gorgeous restored spiral staircases lead visitors into the great towers where battles were once won and lost. Rich in history and adventure, this castle is one in a popular four-plex designated a World Heritage Site in Gwynedd.
Travel to North Wales wouldn't be complete without a trip to one of hundreds of beaches that are maintained by the National Trust. If your ideal day is sitting by the seaside with a book, a drink and a towel there are plenty of beaches to go to over 150 miles of sandy coastline. The more adventurous types might want to surf, windsurf or go on a snorkeling expedition.
Whatever you decide to do for your caravan holiday, rest assured knowing you have a place to come home to at the end of the day to relax that is safe, reliable and comfortable.