Looking at Caravans for Sale in North Wales? Stay a Week!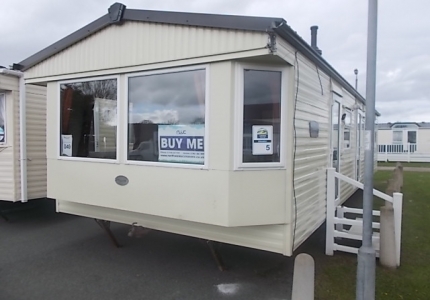 If you are a fan of music and the arts and have arranged to view caravans for sale in North Wales, why not stay for a weekend or spend a weeks' holiday exploring the area at the same time?
This Spring season is the ideal time to visit one of the many, fantastic Theatre and Arts venues in the region. There are many varied venues that offer all types of entertainment, from cinemas showing the latest movies to stage theatre and comedy evenings.
Here are our suggestions for upcoming events within easy travelling distance of North Wales caravan parks. It may be advisable to check with the venue to see if advance booking is required, as many of the performances and shows are expected to be very popular.
Venue Cymru – Conwy 
April 22-24 – Gangsta Granny: Based on the popular children's book written by David Walliams, performed by the Birmingham Stage Company, to delight all of the family.
April 30  – A Night of ELO:  a re-enactment of a hey-day music concert performing great hits by ELO such as – Turn to Stone, Sweet Talkin Woman and many others.
May 1 – That'll Be The Day: A nostalgic, musical extravaganza, featuring rock and roll knock-out hits from the 50s, 60s and 70s.
May 6 – 11 – Eddie The Eagle: A movie based on the true story of a courageous British ski-jumper who entered the 1988 Calgary Winter Olympics as a competitor, and won the hearts of a nation.
For more details and to buy tickets visit the Venue Cymru website.
Theatr Colwyn
April 22-23 – The Ladykillers: Present Stage Theatre Company performs their adaptation of this crime thriller, featuring Mrs Wilberforce and five possible criminals posing as musicians.
April 29 to May 4  – Zootropolis: This Disney animated movie (PG) is a comedy adventure directed by
May 5 – Wreck-it Ralph's Rich Moore and Tangled's Byron Howard. A sure fire, family hit movie.
For more information and tickets click on Theatr Colwyn
Llangollen Pavillion
April 22- 24 – The Red Dragon Music Festival:  An event to showcase your kind of music, folk, punk, grunge, blues and heavy metal in this musical celebration.
You can learn more about this Music Festival by clicking here
William Aston Hall in Wrexham
April 29 – Spring Fling: With special guests to include Mason Noise, Benn Sheppard, Marvin Humes and several local supporting acts.
April 30 – Suggs, My Life Story: The Madness frontman takes to the stage in this hilarious, one-man show which has rave reviews.
May 29 – The Carpenters- We've Only Just Begun: A high-quality production to highlight the spirit and music of Karen Carpenter, with songs performed by vocalist Toni Lee, with a featured audiovisual presentation.
Tickets for these events and other can be purchased by clicking here
Caravans for sale in North Wales on a variety of Holiday Parks
Some of the most popular short breaks and holidays are now spent on static caravan parks in the UK with holiday parks in North Wales appearing at the top of the list when it comes to the choice of where to buy a luxury lodge or static caravan. One of the reasons is due to the fact that there is so much on offer in the region, fantastic events, varied entertainments and performances, not to mention the fantastic beaches that surround the holiday parks.
North Wales Caravans partner with many holiday parks to provide our customers with a superior choice of lodges and static caravans for sale in North Wales, to match all their requirements.