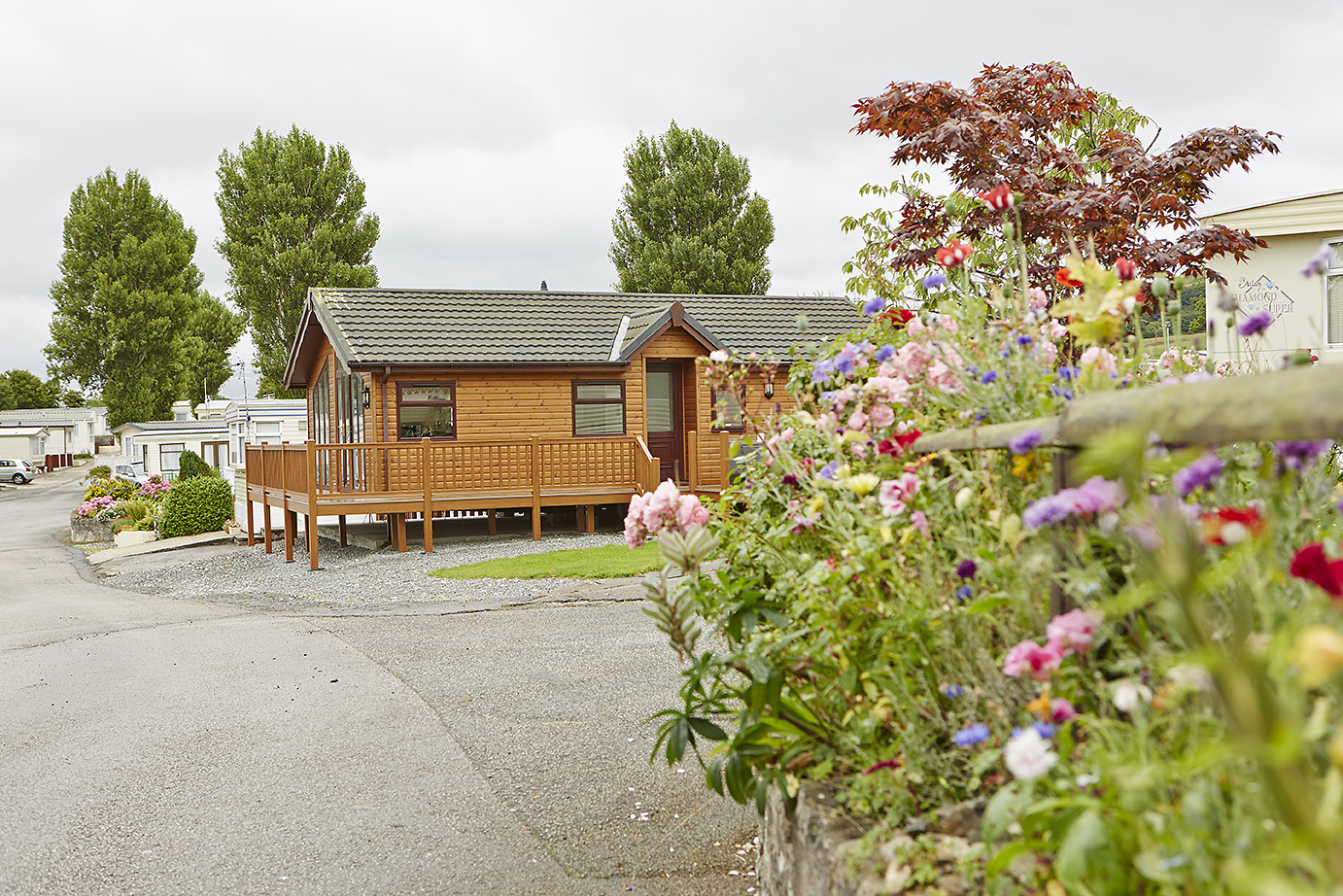 Talk to some people about holidaying in Static Caravans and you'll often get a variety of reasons as to why they would never do so. The fact that the vast majority have never set foot in one seems to be irrelevant and as with Guinness, the rule should be "don't knock it until you've tried it".
Misconceptions about Static Caravans and Holiday Parks
The reason that some people have negative feelings about caravans is that they have a perception of them that dates back to around 25 years ago when we have to admit they were pretty basic. However, the construction of state of the art static holiday homes has moved on apace to a level that there are now thousands of happy and contented caravan owners who wouldn't dream of taking their holiday in any other type of accommodation.
Another reason for negativity is that those who have never experienced a holiday in a modern holiday home of this type think that they are all situated on "Hi de Hi" style holiday parks. This is another huge misconception. Caravan holiday parks have developed possibly at a faster rate than the static homes they service with shops, restaurants, bars, indoor and outdoor sports and swimming pools, children's clubs, crèches and live entertainment for adults or all the family. Many are located close to beaches with a spectacular view of the sea or in idyllically situated rural woodland areas for perfect peace and quiet far from the madding crowd.
A great investment to rent or keep for your own use
In the UK, Static Caravans are often purchased as an investment with the intention of letting them as holiday homes and owners are fully aware that competition requires standards to be exceptionally high if their investment is to bear fruit. Welcome packs for guests on arrival cost very little but make a great first impression; and providing bed linen with a laundry service can put you one step ahead with competitors.
Buy outright or with a finance package
And there´s more – despite many of these static homes and caravans being finished to standards bordering on the luxurious, prices for new and used models are affordable to many. And finance packages are available, subject to status, for those who need a little help to purchase. Achievable rents vary depending on the season with prices ranging from £100 per week rising to unlimited for the most luxurious models. On average prices come well within the means of most and represent great value for money, making multiple holidays for a family not only possible but highly desirable.
Nowadays there are many celebrities who own Static Caravans, so as with Guinness, don't knock it till you´ve tried it.
Caravan Holidays are More Popular than Ever in the UK
For many, caravan holidays are an integral part of family life. Owning your own static caravan means you can take off for a weekend break too.
Those who previously wouldn't have dreamt of taking caravan holidays are now seriously considering them.  This is not least due to the way static caravans have evolved over the years.  Mobile homes, as they are often called, are luxurious in comparison to their ancient counterparts. In many cases not only do they have all mod cons but sometimes more than you have in your own flat.
Benefits of caravan holidays
Many seasoned caravanners know the benefits of UK caravan holidays as opposed to jetting off abroad. For those who don't here are some of them:
There are no problems with language. You won't need a phrase book to order your meals!
The food will be what you are used to.
You won't need vaccinations.
Medical services are nearby and you won't have to produce insurance.
You won't need a passport.
You won't need to take out travel insurance.
Most of what you need can be stored in your holiday home so you'll never be charged for excess baggage.
You don't need flights, tickets or to travel long distances.
Apart from the travelling time to the holiday park, you can enjoy every minute of your holiday.
Annual holidays and short breaks
Your own holiday home, not too far away, is a place where you can spend family annual holidays and short breaks. If Dad feels like a weekend away fishing, the accommodation is always there.  If Mum wants some "me time" she can leave Dad with the kids for a weekend.
What's more, everything you could possibly need is on site. Holiday parks cater for everything. There's usually a general store for food and essentials. Amusements, live entertainment and Kid's Clubs are the norm. Sometimes there is a hair and beauty salon.  Invariably there is at least one restaurant/café and bar.
Choice of holiday parks
Holiday parks are strategically located close to local amenities and popular resorts. Some are slightly inland from the coast and others right on it. Inland parks offer peace and tranquillity.  They are close enough to the action if you want to be part of it but far enough away to not be disturbed by it.
North Wales Caravans is located in Towyn, one of the most popular resorts in North Wales. With access to many holiday parks in the area, your choice of location is extensive. From family orientated parks to rural retreats, we have them all.  In addition, we regularly hold sales of new and used caravans with finance packages available for those who qualify. If you are in North Wales this summer do call in to see us.