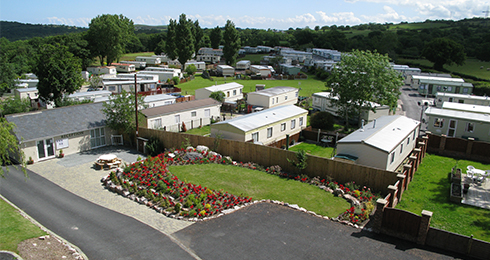 Protecting your static caravan is very important.  This particularly applies if the caravan is only used for your own holidays and left empty for the remainder of the year.
UK static caravan holidays are fast becoming the preferred option for many families who are restricted as to when they can take their children on holiday. Owning a holiday home in the UK is much more convenient when you consider the hassle of travelling abroad with kids. In peak periods such as half term and school holidays, the cost can be prohibitive too with flights and accommodation abroad at a premium.
Nevertheless, protecting your static caravan and its contents when you are not using it makes logical sense. Whilst most UK holiday parks have onsite security here are some things you can do for additional protection.
Make sure windows and doors are locked
This may seem obvious but you would be surprised how many people forget to lock caravan doors and windows. Often in a rush to pack the kids in the car and get back home, it's easy to forget the odd window!
If your static caravan doesn't have double glazing consider fitting it.  Modern caravans are usually fitted with double glazed windows as standard. Older models don't and therefore windows are less secure but it's not difficult to fit new locks to them.
In hot summer weather, it may be tempting to leave windows open at night when you are in the caravan.  If you do use stays so that they are not completely open.
Security Chain
Fit a security chain to the door and make sure it is enabled when you go to bed.  If anyone tries to break in by picking the lock, they will find it hard to get past the security chain.
Motion sensor light
Installing a motion sensor light to the outside is a great way to deter burglars.  When your pitch is flooded with light, it's unlikely they will run the risk of being seen. These security lights can be purchased at places like B&Q and are reasonably priced.
Protecting your static caravan with an Alarm
If you are away from the caravan or staying in it, an alarm is a great deterrent for intruders.  It will be heard all over the holiday park alerting staff and neighbours to a problem.  In most cases, intruders will run away. Some alarms come with an app for your smartphone so that you will be alerted if the alarm is activated.
These are simple ways to protect your static caravan and I think we all agree it's best to be safe than sorry.  For more information about security measures for static caravans contact us at North Wales Caravans.