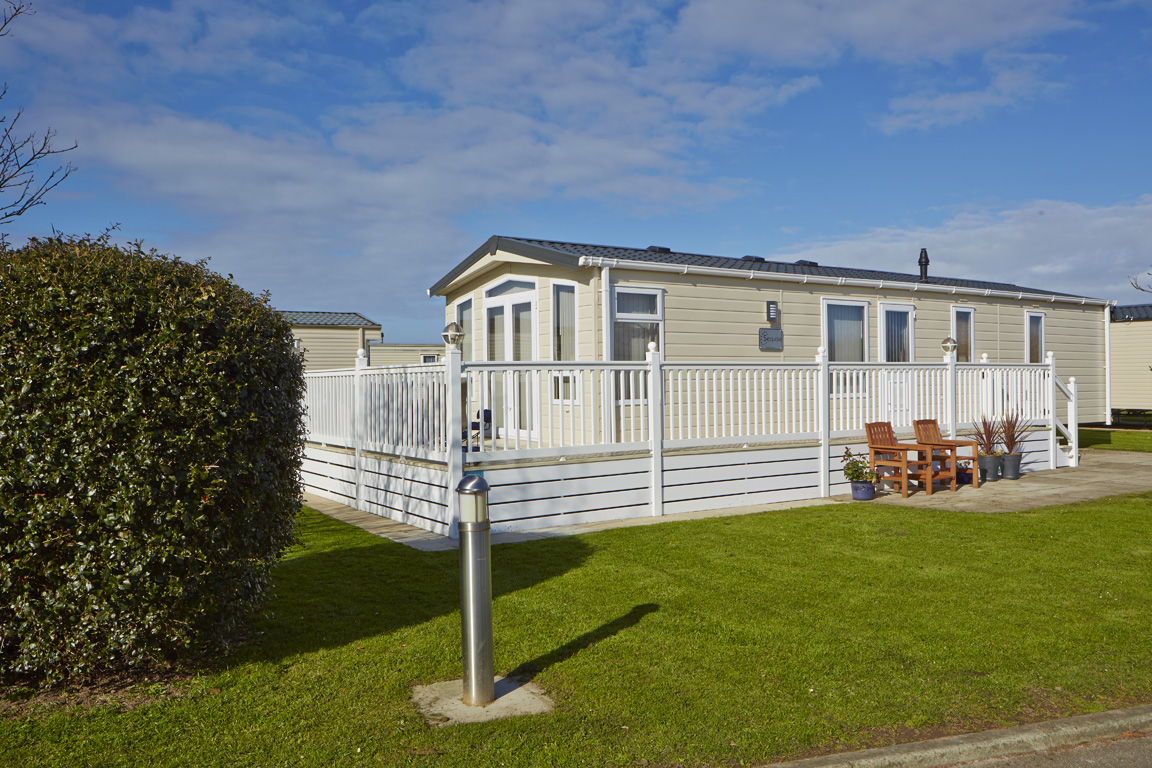 Many people who buy caravans from us frequently ask for guidance on how to price for static caravan rentals.
It makes logical sense to rent out your holiday home when it isn't being used to offset some of the costs of maintaining it. The rent you can charge for it largely depends on what you are offering. However, it's always a good idea to bear in mind that something is only worth what someone is willing to pay for it.
Here are some tips on how to get your pricing right:
Compare large Holiday Park Operators' prices
Search the internet for the larger park operators and check out prices of their holiday homes. Compare the standard of accommodation to your own. These prices are usually high, particularly in peak season, so set yours lower. When potential guests look for holiday home rentals direct from owners, they expect the price to be cheaper. You will also have to take into account whether bed linen, towels and "park passes" are included in the price of large operators' rentals. If you are not going to provide those things, your hire price must reflect it.
Ask other caravan owners on your holiday park
Since there are usually several private owners offering static caravan rentals on a single holiday park, it's a good idea to ask them for advice. Bear in mind that there is a "Golden Rule" among caravan owners, never to undercut each other on rental prices, just to secure a booking.
Don't go too cheap!
Before you think about advertising your caravan accurately work out your running costs. If you don't you could find that your rentals are costing more than you are making in income. If that happens you will end up wishing you hadn't taken any bookings! Better to leave the caravan empty than to make a loss. Cost you should consider are:
Electricity and gas that is likely to be used during the rental
Cost of cleaning the caravan after each rental
Wear and tear on furnishings and contents
Potential damage to the caravan or anything in it
Advertising costs
Don't go to high!
It's possible that you think your luxurious brand new static caravan is worth £500 per week in April. However, if you check prices of comparable holiday homes and find that the average price is £275 for that time of the year, your booking calendar is not going to be very full!
Check out season variables!
Static caravan rental prices vary depending on the season. For example:
Low Season represents winter months
Mid Season is usually considered to be Spring and Autumn
Peak Season comprises the summer months as well as Bank Holidays and any period when children on holiday from school
Flexibility!
The price of static caravan rentals is adjusted frequently throughout the year, so make sure you monitor them. It may be that your price for a week in Peak Season is £750 but like anything else, you can be negotiable. If you find that other owners have set their prices lower, adjust yours too, if you want to.
Advertising Static Caravan Rentals
Some holiday parks have approved letting agents who take a commission for managing your holiday home. This means they will advertise your caravan, take care of the bookings, organise the cleaning and manage the money from rentals. They will take a commission for their services and you will receive the balance.
Alternatively, you can consider advertising on static caravan rentals portals such as Rent My Caravan. You will be given your own web page and bookings calendar. Guest deal direct with you and therefore you manage your own bookings.
If you are considering buying a used static caravan this year make sure to ask our advice about static caravan rentals too. We'll be happy to share our knowledge with you.