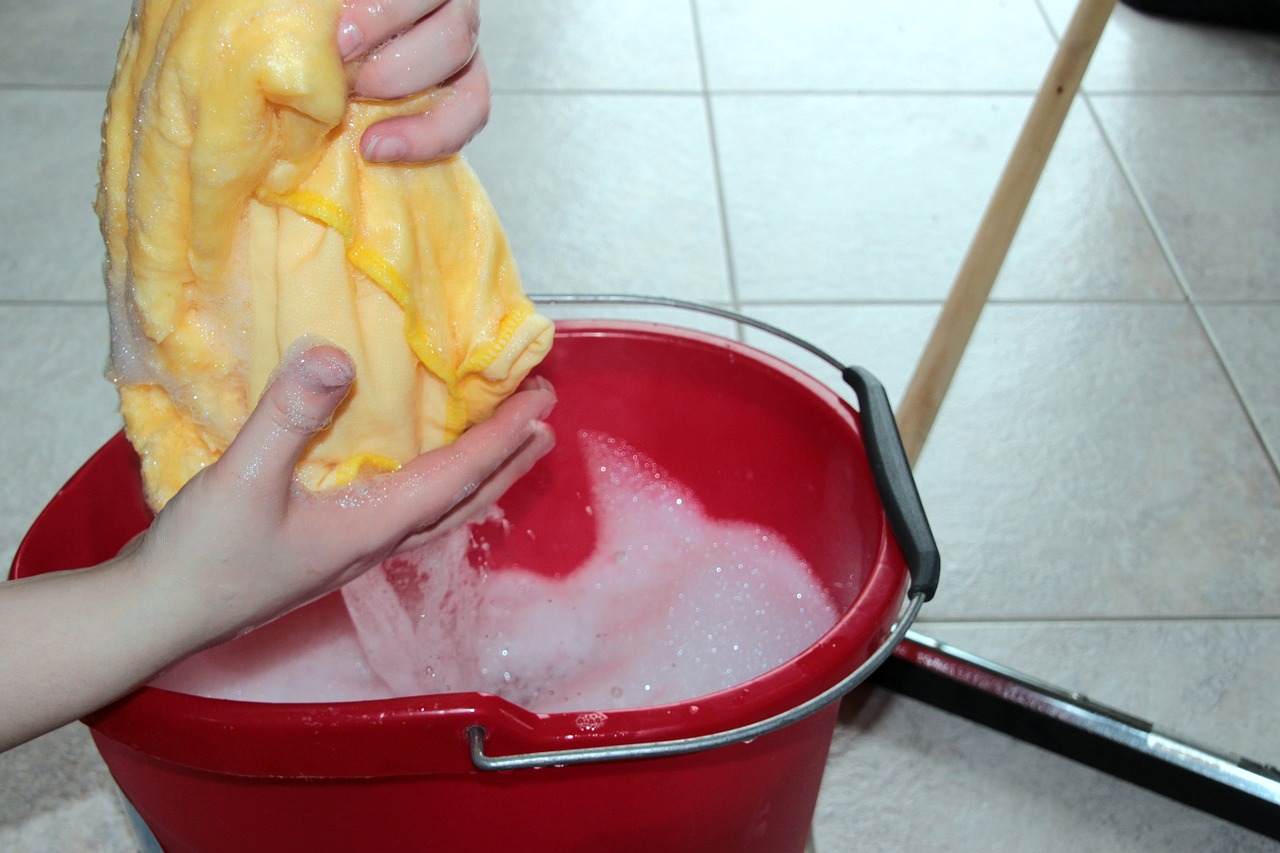 As caravan dealers, we have much more interests than caravan sales in North Wales. We match holiday homes to our customers' budgets, the siting of them to their needs and used or new caravans are always valeted to the highest standard. We were out and about on Golden Gate Caravan Park the other day and noticed that owners were Spring cleaning in readiness for their holidays or for renting the caravans out.
The birds are singing, the sun is shining and our holiday homes still feel like they are stuck with the winter blues. The tradition of Spring cleaning lets us get a head start on the busy seasons of Spring and Summer, and to freshen up our static caravans.
Spring cleaning tips
If you need some help with your cleaning activities, make a plan to get your family involved, when even the most reluctant helper may make a huge difference to your workload. Try suggesting a reward or a family day out, or put on some music and get everyone dancing as they clean and tidy.
Products to use
Go to any supermarket and find an abundance of cleaning supplies, depending on your favourite brand, if you are using ecologically friendly products, or are maybe budget conscious; choose your products but ensure you have at the minimum, several micro-fibre cloths and a good all-purpose cleaner.
Inside
Dust and vacuum each room, paying attention to the edges near to skirting boards
Ensure that air vents are unblocked and free from cobwebs and dust; open the windows and air the caravan thoroughly
Use an extendable duster to remove dust from the ceiling and light fittings
Check for any damp areas, especially inside wardrobes and cupboards where the air cannot move freely
Clean bathrooms and tiled areas with all-purpose cleaner
Use glass cleaner or a microfiber glass cloth to clean the windows and mirrors
Remove all bedding, vacuum mattress on both sides and leave to air in a room with open windows
Outside
Clean out any leaves and debris from the gutters
Wash the outside walls of your static caravan with plenty of soapy water, a decent sponge and plenty of elbow grease to remove the tree sap, bird lime and insect stains that have built up on the exterior.
Wipe down the UPVC door and window frames with a proprietary cleaner and polish the windows as previously mentioned.
Any decking and footpaths can be pressure-washed, along with your garden furniture
There appears to be a lot of tasks on the list of things to do, but Spring cleaning is only the beginning of your enjoyment of the new season's weekends and holidays to look forward to.
Some of the Caravan Parks we have here in North Wales offer a Spring cleaning service for both inside and outside of your static caravan; call into our office and we can offer advice on services available.
Golden Gate Holiday Park is one of the most popular in the Towyn area for owners and renters alike. It's a place to relax and unwind as well as a park offering facilities and activities for all ages. In addition to Golden Gate Holiday Centre, we have affiliations with a number of caravan sites in North Wales which you can learn more about by visiting our Fantastic Parks web page.