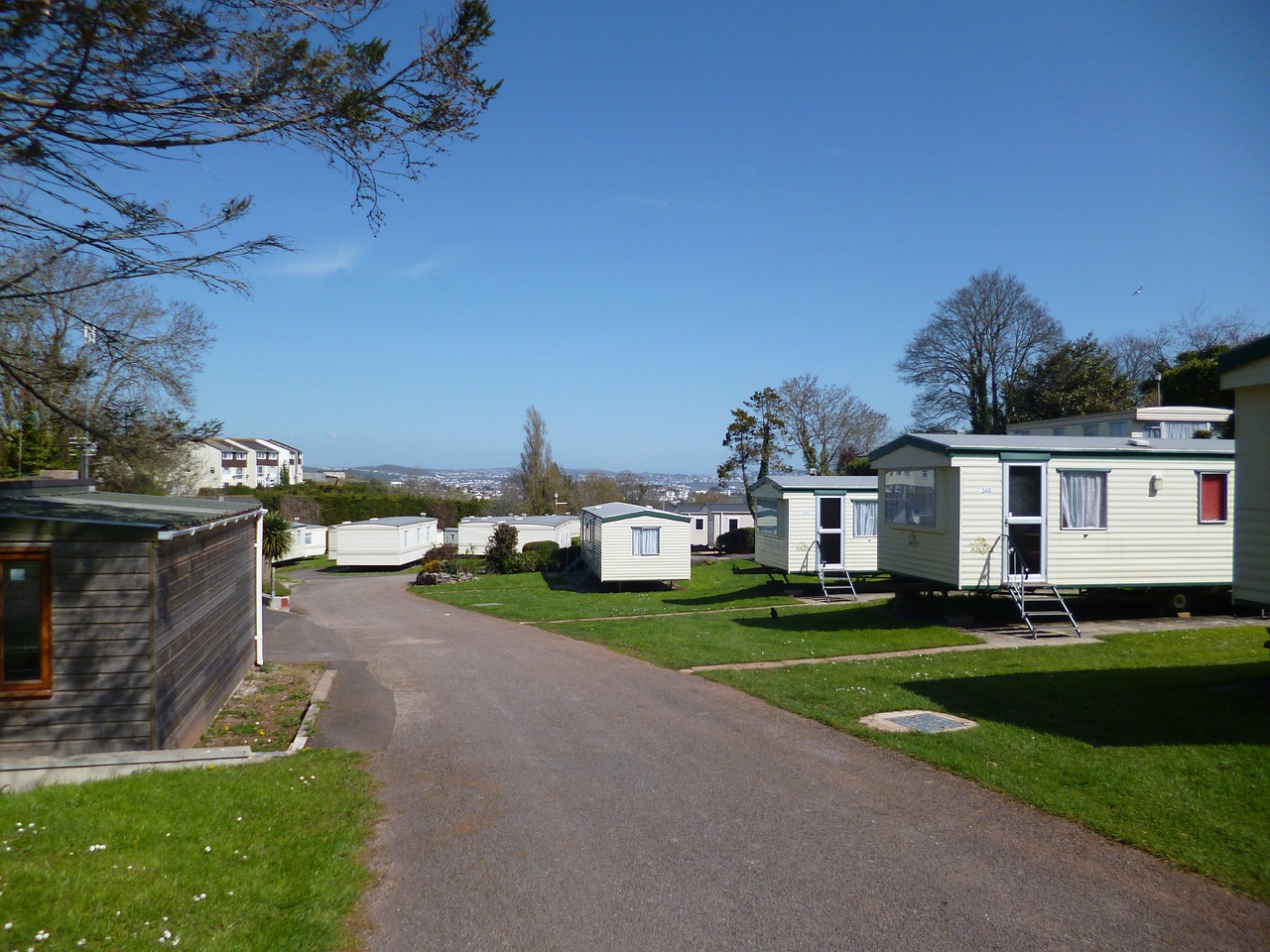 Owning a static caravan in the UK entitles you to take a well-earned break whenever you are able to, but to get the best out of your caravan you need to carry out some basic maintenance inspections and repairs.
You may well find that you have some spare time on your hands during the summer days, and now is the time to think about doing some checks and maintenance to your static caravan holiday home, whilst the days are dry and we have longer daylight hours.
Outside Inspections
Clean out and check the gutters. If your holiday is sited near to trees, rotting leaves on the roof can degrade the roofing materials. Check the chassis for rust patches, and if necessary repaint. Also check the anchor chains for the same corrosion.
Keep the exterior of your caravan clean at all times to reduce damage from bird lime, tree sap and other pollutants.  Wash the outside walls and paintwork with cloths and detergent, or maybe use a jet wash if you have one to hand.
Interior Checks to carry out
Check for signs of damp and mildew; watermarks and a strange smell can be indications of mould. This can be a real problem in caravans and can be an expensive problem to rectify if you don't carry out regular static caravan maintenance.  Open all windows, doors and skylights and give your holiday home a good airing. Ensure that all air vents are clear from debris, spiders' webs, dust etc., as these vents are essential for your safety.
Check all window seals as over time these can degrade and allow water seepage. Also ensure that window and door locks are adequate and operational for security.
Make interior checks to all lighting; replace any spent bulbs and now maybe a good time to have your central heating boiler and annual gas check carried out. This sometimes slips to the bottom of the list of things to do but it is a necessary requirement for your own and rental clients' safety.
Also consider an electric equipment and safety check (a PAT test is a legal requirement if you are renting your caravan out). This is also a good time to check the batteries in your smoke and carbon monoxide alarms.
Garden Areas
If you have decking around your plot, this will need at least an annual clean and spruce up with stain or paint, or if it's the UPVC type will certainly need a wash and clean.
If you follow this static caravan maintenance advice, your holiday home will remain in pristine and useable condition for many years.