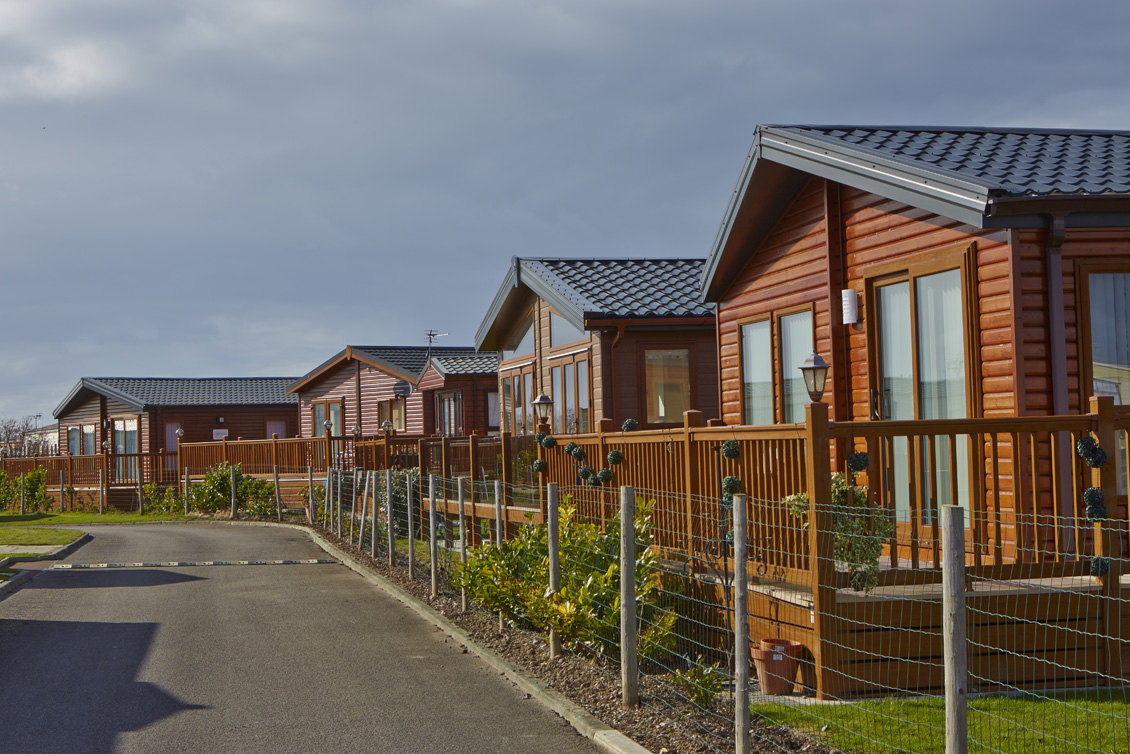 The UK's static caravan industry has enjoyed something of a boom period in recent years. Fewer people are buying up holidays abroad and more than ever are deciding to have 'staycations' right here in the UK. Research shows there has been an enormous surge in static caravan sales, going up by well over 50 percent over the past few years. Sales are particularly strong in the North Wales region.
It's worth taking a look at why these home-based holiday investments are becoming so popular, and then we'll go through a few of the things you need to know before you buy a static caravan. Read on to find out more.
The benefits of buying a static caravan
Let's start by taking a look at what makes static caravans so popular for holidaymakers in the UK – particularly in North Wales. There are a few different reasons why static caravan sales have gone through the roof in recent years, and UK caravan owners state convenience, cost, and reduced travelling times as their top advantages.
It makes sense when you think about it. When you buy a static caravan you have somewhere to go for a holiday whenever you like. You don't have to spend a fortune on air or ferry fares – just drive to your favourite spot and take a break. Caravan owners also love to be able to contribute to the local economies and help small businesses – from caravan parks through to small shops – make a profit.
And the reality is that you don't have to travel far in North Wales or anywhere else in the UK to find outstanding natural beauty. Whether you want to experience an adventurous break away in water, up a mountain, or deep inside natural caves, or just kick back and relax in the most gentle, awe-inspiring scenery, there are so many places in North Wales that are perfect for your requirements.
The ground rules for buying a static caravan
OK, so now you know why you should buy a static caravan, what do you need to consider before you make your purchase? There are a few things you need to consider. First of all, it's not a decision you can take quickly – your budget must be a significant concern. Bear in mind that your static caravan could be expensive, and you will also need to think about the travelling to and from your site of preference.
You should also understand something about static caravan sales. Like any vehicle, static caravans depreciate, with new models depreciating at a far faster rate than used caravans. As a rule, you can expect your static caravan to depreciate at approximately 15 percent every year, so in many cases, it is advisable to buy new. By missing out on those first few years of depreciation, you'll be more apt to recoup more of your money when the time is right for you to sell.
Finally, don't forget to include the cost of insurance in your budget – it's the law! There are a few different variations in insurance price, however, so make sure you do your homework first. Your insurance cover will vary depending on what contents you keep in the static caravan, and there are often variations in pricing depending on the park or site that you choose.
The amazing array of caravan parks in North Wales
Don't forget, when you buy a static caravan, it's not just buying a holiday home – you also need to choose a site. And the fantastic thing about North Wales is that there are so many to choose from, with each caravan park offering something a little different.
Take the Sirior Beach Caravan Park in Abergele as an example. It's an exclusive retreat right in the middle of 19 glorious acres of the spectacular Welsh countryside and is incredibly popular all year around. If this is too quiet for you and your family, why not try the Golden Gate Holiday Centre in Towyn? It's ideal for parents and kids alike, with plenty of leisure activities available for all the family, young and old. Whitehouse Leisure Park in Abergele is worth considering for families, too, and there is a huge range of fun and exciting activities on offer.
Need some help choosing your perfect site? No problem! Just get in touch with North Wales Caravans today and let us point you in the right direction.
What if you don't like the site or want to move?
The beauty of static caravans is that you aren't restricted to a single park or site – it's possible to move them if you decide to find somewhere else. Whether it's because you have grown a little bored of your initial choice or just want to enjoy a change of scenery, it's a fairly straightforward process.
There are literally no limits to moving your static caravan, other than its width – it can be tricky to get incredibly wide holiday homes down some of the narrow and winding lanes you find in North Wales. Please feel free to get in touch with us to discuss your needs should you ever want to move sites, as our vast experience will be able to help.
Is buying a static caravan good value for money?
Taking into account all the costs associated with the purchase, as an investment in family holidays, on balance it is.
Facilities and activities on the caravan park will normally be available to you at no extra cost.
You can often rent out your holiday home at times when you are not using it.  This will help cover the annual running costs.
Depending on the model chosen, static caravans can sleep up to 8 people comfortably.
You won't have to buy costly flights during peak periods and can take holidays always when the children are off school.
If you feel like a mini break, you can take as many as you like when you own your own holiday home.
These are just a few benefits of buying a static caravan. Seasoned caravan owners are often able to list many more!
Static Caravan sales in North Wales
If you are interested in buying a static caravan, finding a site, or just want to chat about some of your options, don't hesitate to give us a call here at North Wales Caravans. Our friendly team will be able to find the perfect static holiday home and site for your needs, whatever they may be. We ,ay even be able to finance your new holiday home, subject to status. Feel free to browse our new and used caravans for sale to get an overview of what's on offer, or just pick up the phone and call to inquire about other information. We have been in static caravan sales for many years and have a huge range of stock. We look forward to chatting with you about our extensive line of static caravans and carious sites to pitch them.