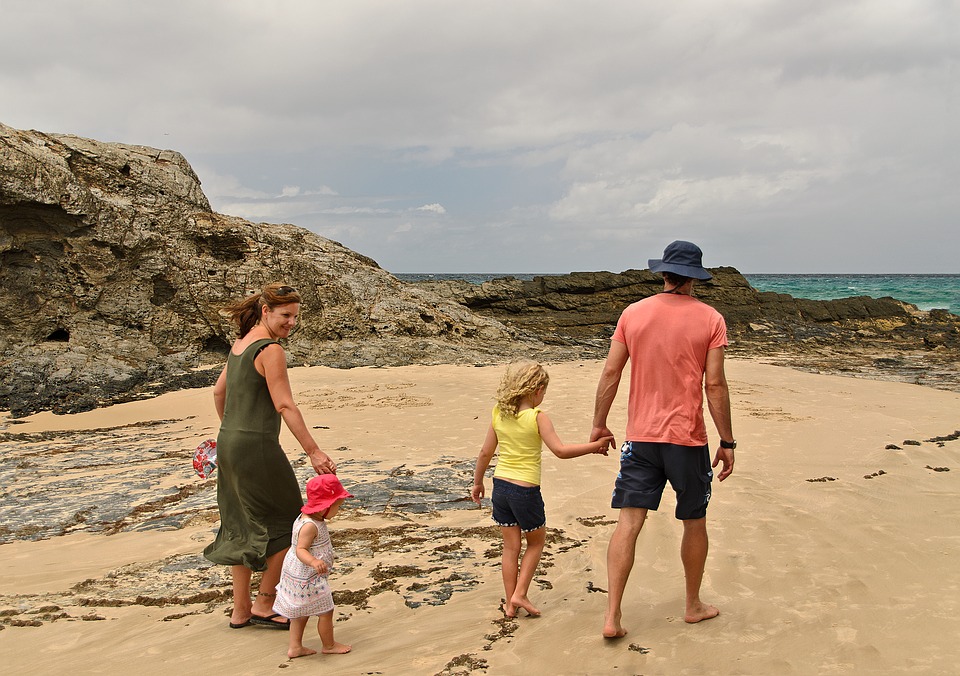 When scrolling your social media accounts, you'll notice the holiday photos from family and friends and think that looks lovely – but is it? How do you really feel about packing up the kids, booking airline flights, renting a car and hotel rooms and potential language barriers? Don't forget the hit to your credit card! Ouch.
Domestic travel is booming and for good reason! The 'staycation' was given it's name in the mid 2000's when families had a word for staying closer to home for the holidays. Coined for people not traveling abroad or staying home altogether, staycations are an excellent option for many reasons for a variety of types of people. Having somewhere to escape without all the stress of planning and organising a holiday to a new destination has stacks of perks.
The Beauty of a British Holiday
Seventy-one million Britons went on holiday in 2018 and a quarter of those happily spent their precious time away up and down the coasts of England in static caravan parks. North Wales is an especially popular domestic destination because of the historic castles, the nearly forgotten railway stations, golf courses and national parks. Traveling to the beaches, shops and national parks has become an exciting way to spend time off without the headache of planning something new each time.
Jetting off to foreign countries might seem more glamorous but it is also exhausting and Britain has it's own quiet glamour that often gets forgotten . The beauty of the sands and the sea, the roving hills and mountainous ranges, the fantastic people and the wonderful things to do. Those choosing to staycation are falling in love with Britain in ways they had never imagined!
Make the Most of Your Time Off
Time off is never as plentiful as we would like and making the most of every second is a must! A Staycation gives you more holiday bang for your buck than traditional foreign holidays. Not adding travel time when you get off work to travel and make it to your destination can give you back time you would have missed out on. Avoid the airport by sticking closer to home. Get the holiday you have always wanted any time you want it by exploring our caravans and parks today. No cancelled flights or jet lag on your caravan holiday!
A real perk is that you can enjoy a caravan holiday any time of year. There's no worrying about the weather on your caravan staycation because there's always a place to retreat to if the weather turns and you'll still have plenty to do – board games, cards, movies, TV, reading or making your way to the clubhouse to enjoy some fantastic entertainment.
The Benefits of Familiarity
Caravan staycation is a good choice for families because children are notorious for refusing to settle in unfamiliar surroundings. With a staycation there are no bad tempered children in hotel rooms that can't sleep because they're in different surroundings and not used to the environment. By choosing a static caravan in the North of Wales your children quickly become familiar with the location and for older children you can start to expand the boundaries a little and not have to watch them every second of the day. Holidaying in a familiar place means you can build up a relationship with the people running the children's activities and feel safe and comfortable that your children are not being looked after by total strangers.
Pet Friendly
One of the really great things about a staycation is that the family dog gets to ride along instead of being parked in a kennel. Bring the pooch with you on adventures to national parks and beaches all over the country. He's welcomed more places than ever – just bring a lead and clean up bags. Dogs love to roam in the North Wales countryside and there are plenty of pet friendly beaches where your four legged friend can stretch his legs.
Whether you've bought a caravan of your own or rented one of ours, you can be sure that you will leave feeling refreshed and excited for the next time you are back, which could be next weekend because we are right on your doorstep!  We are confident you won't end your staycation needing a vacation.