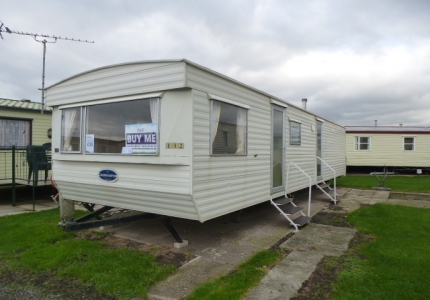 If you visit North Wales to spend a holiday on a caravan park every year it might be time to think about buying one of your own. North Wales is a highly popular tourist area and many people who rent caravans come here year on year habitually because there is so much to see and do.
It's a haunt for artists and writers looking for inspiration who often come in the quieter months and a family holiday destination where the kids will always be entertained and the parents can relax if desired. Outdoor sports abound including abseiling, jet skiing, mountaineering, golfing, hiking and so much more.
You'll never be bored in Wales
Visiting the same place every year for some may be boring but not for visitors to North Wales. Thousands of people have found that Wales offers everything they need for a relaxing break or fun holiday and they wouldn't dream of going anywhere else. If that sounds like you, why not consider buying your own static caravan on your favourite holiday park?
Purchased with finance you will be saving on the rent you spend annually and of course, if you wish you can advertise your caravan for hire to help pay the instalments, overheads or indeed your own holiday.
North Wales Caravans have a range of static caravans for sale over easter to match even a low budget. And if you purchase before Easter you can bag a Manager's Special bargain on either a new or used van. If you have thought about purchasing for some time, now is as good a time as any to make that final decision.
Finance packages are available subject to status on a huge range of standard and luxury caravans so have a look through the inventory on our website which you can search by price or to match your own personal criteria. If you don't find what you are looking for, call us to see whether we have something new in that hasn't yet been added to our database.
An investment in holidays for life
Owning your own holiday home, located in a place that you love, is an investment in holidays for life and instead of paying rent every year you can own outright or pay in instalments with one of our finance packages.
If you are visiting during the  Bank holiday weekend call in and check out the caravans for sale over Easter and the caravan parks on which we can pitch them, if required, never disappoint. For example, the one featured in the picture is a Delta Caernarfon Manager Special (2003) in excellent condition. Sleeping up to 8 people this is a real bargain at £8,995 including site fees for 2015. Ideal for a first-time buyer like you!