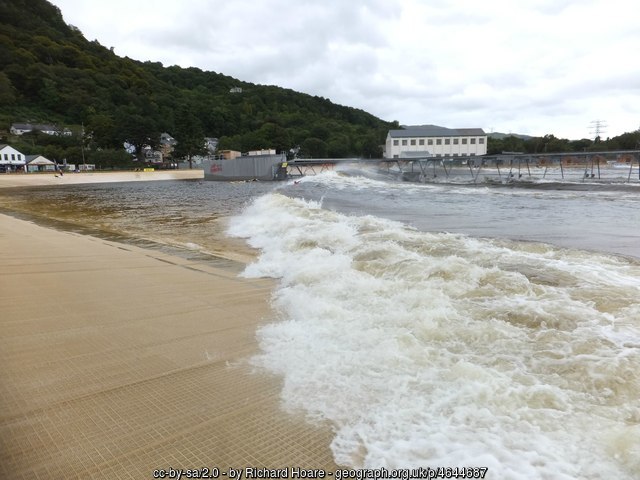 There are many reasons to buy a Static Caravan in North Wales is a great idea. It's a wonderful place to stay for a holiday.  Whether you invest in new or used Static Caravans, you'll find they are as comfortable as your main residence and very affordable. Every year thousands of people buy or rent caravans in North Wales due to the fantastic facilities now offered by Caravan Holiday Parks. It's an ideal holiday for the family, a couple or a group of friends and road access and public transport to the area is excellent.
North Wales is made up of six counties: Anglesey, Conwy, Denbighshire, Flintshire, Gwynedd and Wrexham. All these counties offer a very comprehensive selection of Caravan Holiday Parks to choose from. Most of the parks are along the beautiful coast of North Wales although several caravan sites can be found inland.
Visit Caravan Holiday Parks in North Wales before you buy
When you consider buying a Static Caravan from North Wales Caravans you will firstly need to decide where you want to pitch your holiday home. Visiting some of the Caravan Holiday Parks is essential to ensure that the one you choose has all the facilities you would like. Some include heated swimming pools, saunas, football, amusement parks, children's clubs, evening entertainment, bars, restaurants and shops. Most importantly, holiday parks along the coast often provide direct access to the beach.
If you decide to go further afield from the most popular caravan parks you will find plenty to do, even at the end of the season! North Wales is chilly in the winter but absolutely stunning.
Welsh heritage, landmarks, castles, mystery and magic
The Isle of Anglesey is rich in history offering plenty of places to visit. These include the Edward 1st Castle, a trip to Puffin Island or for those wanting to be very active there is an abundance of water sports.
Lleyn Peninsula overlooked by Snowdonia offers mystery and magic. There are so many things to see and do including riding on the West Highland Heritage Railway and visiting the arts centre at Glyn-Y-Weddw. There are arts and crafts centres, shops of all kinds, restaurants and bars.
Along the north coast of Wales, you will find seaside resorts, a market town and an old Roman town among so many other attractive towns and villages.
Snowdonia is considered unique. You can hike the peak in a day and still have time for a little sunbathing on the beach! You will find Snowdonia is full of heritage with hidden churches and castles built by Welsh princes and English invaders.
Buying a Static Caravan in North Wales is an investment in your holidays
Buying a Static Caravan in North Wales is not just an investment in your own holidays. If you choose to rent the van out during the months you are not using it, you can make at least enough money to cover the running costs of your holiday home.
Many people rent a caravan in North Wales year after year. There is never a shortage of people happy to pay the going rate for their annual holiday in this wonderful part of the world. Of course, there is nothing stopping you buying more than one caravan if you want to make a significant profit from your investment. North Wales Caravans always has a comprehensive list of used Static Caravans for sale. Many have been traded in for upgrades. If you're thinking about buying a static caravan in North Wales look out for our sales. We frequently hold end of season sales so it's well worth checking out our inventory.